Mini octopus is specie of octopus. Local people of Quang Ninh province often call it as "ruốc" because their shape looks like a thumb. These "mini octopuses" living nestled under the mangrove forest are arrested for food producing by local people.
Referring to Halong, people think of spring rolls made from cuttle-fish, fried "sá sùng", crab or king-crab dishes. Besides, mini octopus is emerging as a special food that not everyone knows.
The time for good mini octopus is from July to October according to lunar calendar. To catch mini octopus, we need use eight-sign cage – a fisherman's fishing tackle.
There are many ways to cook mini octopus and boiled ones are the most traditional dish. The chef always chooses alive mini octopus for cooking and then they use salt and water to clean those mini octopus.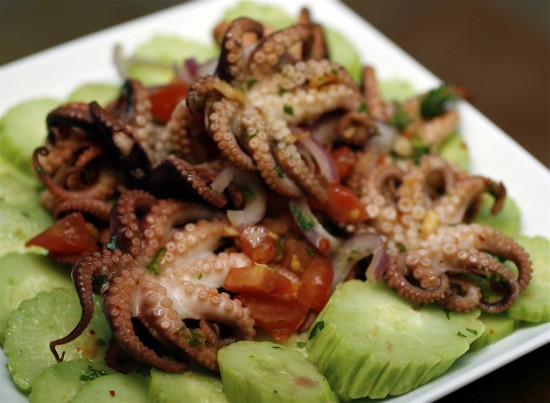 Before heating mini octopus, the chef will pour clean mini octopus and water over mulberry leaves layer at the bottom of the pot. At the first time of boiling, the chef will shake once time in order to mix mulberry leaves and mini octopus together.
When mini octopus's color gradually change into pink tentacles curl backwards into small circles, that means mini octopus is good for eating.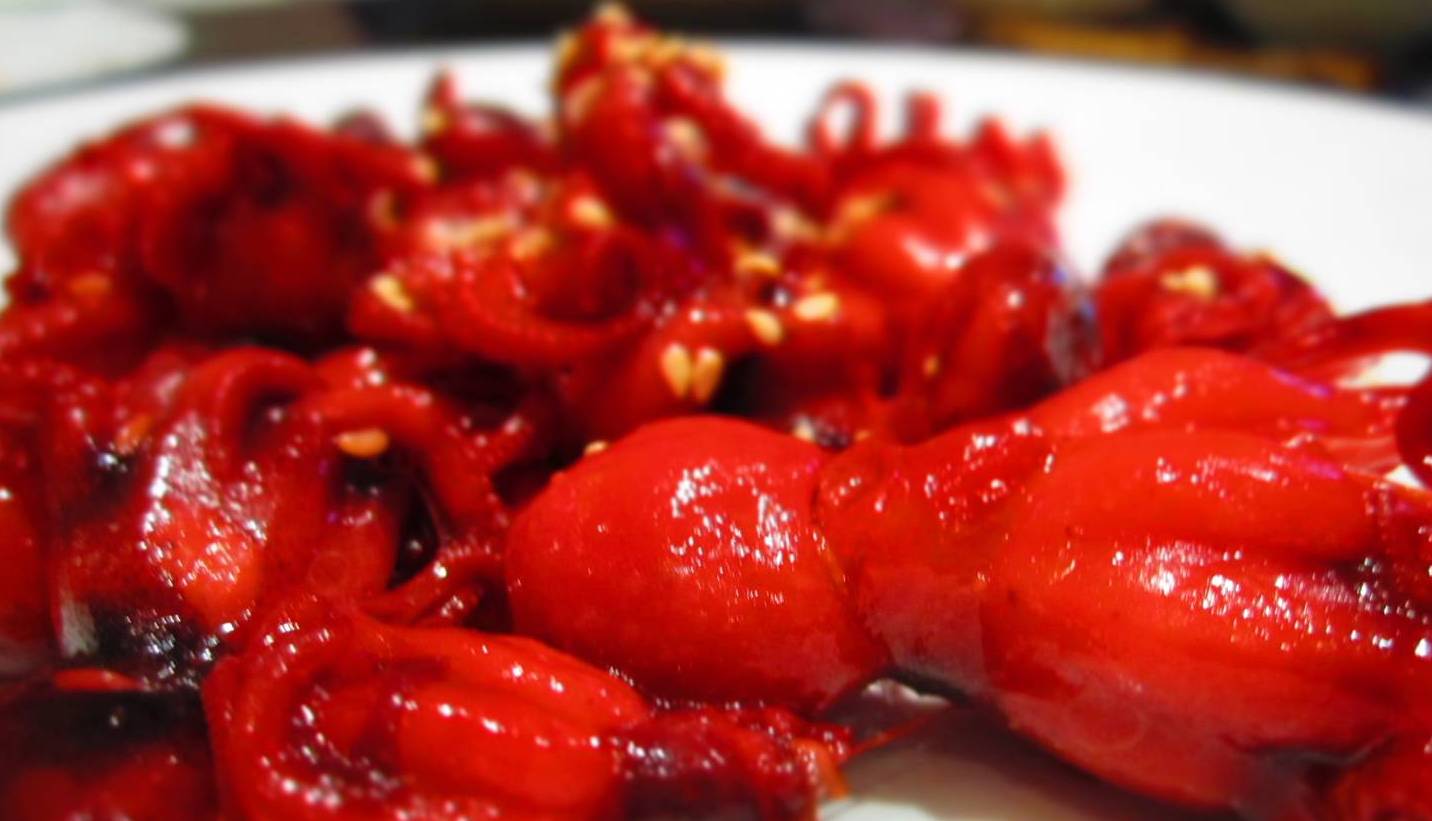 The mini octopuses done to a turn with red color which has curly tentacles look like many beautiful multi-petal.
This dish will not be delicious without fish sauce with mix of shrimp, chili, garlic and lemon. It is more wonderful to have a little beer or other drinks if you are gourmet. In addition, sour star fruit, green banana and a glass of wine will enhance the flavor of mini octopus.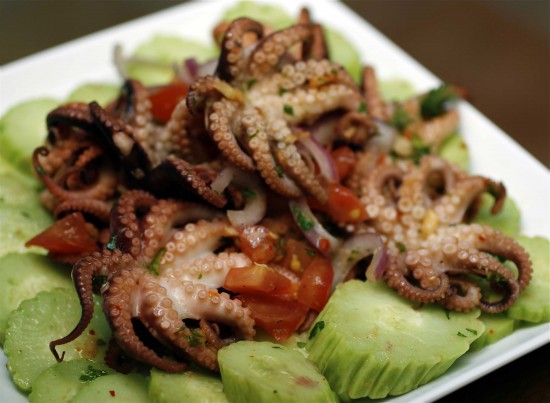 You can always taste mini octopus whenever you travel Halong Bay all year round. However, the best time for enjoying is from July to October.  It is easy to book a tour for Ha Long Bay even from Hanoi or online. You can book a day and a night cruise on a boat traveling around the bay such as Halong cruises, Halong tour, Halong bay trip, etc. Pre-booking via a travel agent or your hotel in Hanoi will be a good recommendation for you to have much safer and cheaper option.
The Indochina Voyages team.
Read more: