Halong is a beautiful beach city. You can explore this scenery by booking luxury cruise. There are some luxury cruises that you can refer:
Princess 1:
Romantic, warm, passionate, relaxed, quiet or adventurous … all sublimation of feelings for the sweet honeymoon, a wedding, or simply your "unwind" marriage, leave the yacht Princess welcoming you to journey to explore the world natural heritage Halong Bay. Indochina tours
This cruise is launched in September 2007 with Princess 1 & 2 cruise offers impeccable service, high-star standards. This cruise is designed in wood, stone, and harmony, between traditional sophistication and modern. Cabin is luxury, private balcony, dining room, solarium, playground, bar room, hot and cold shower, air-conditioning serve tourists bidirectional 24 / 24h.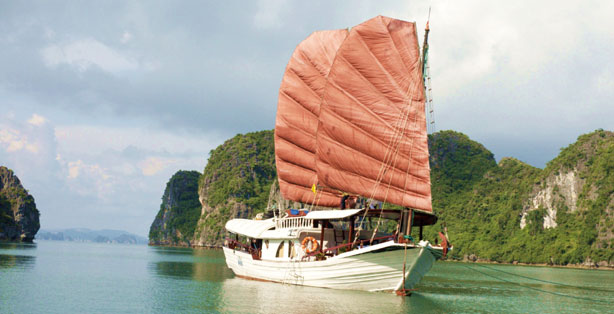 Aclass Opera:
Halong Opera Aclass was built and put into use in 2009, made from natural wood with Vietnam architectural style media, bringing together slightly modernized equipments imported from Europe facilities.
Modern bedroom, nice cozy interior feels and elegant like in your family. It offers modern conditioning, gas and production systems, comfortable pillows with luxury standard. Halong bay junk cruise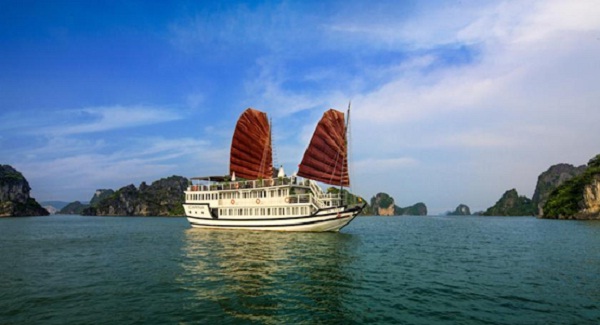 Anna Halong Ocean:
Anna Classic cruise will take you to some beautiful places such as Halong Bay, Bo Nau cave, Sung Sot Cave, Soi Sim beach, Lan Ha Bay …
Anna Halong classic includes three ships: – Anna Classic has 17 rooms – Anna Classic 2 with 16 rooms – Anna Classic 3 with 13 rooms. Each room has a lot of furnitures. Each room has large windows and a separate bathroom, air conditioning and fully equipped. Especially, Anna Halong Classic has luxurious rooms with private balcony – where visitors can enjoy the beautiful scenery in Halong Bay.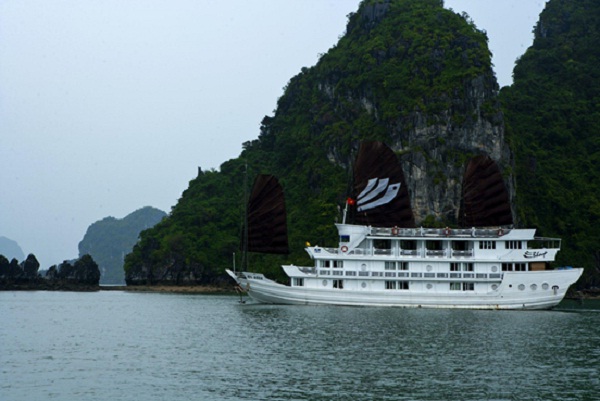 The restaurant on the yacht is designed with glass doors surround forming an open space that visitors can still look at the beauty of the natural wonders of the world while enjoying dishes meticulously prepared and submitted beautifully presented.
Anna Halong Ocean Classic also offers exciting experiences for travelers like visiting the great caves, kayaking, swimming and relaxing on the pristine white sand beach, join Tai Chi class at Dawn…
Finally there would be no better thing to sip a cocktail on the terrace at sunset and share interesting stories with fellow come from all over the world.
Anna Halong Ocean brings the incredible unique experiences and attractions in Halong Bay, it will make your holiday is so special and unforgettable.
Asia travel.