Halong Bay is one of the rare areas that are endowed with both the grandeur wonders and special marine species – raw materials contributed to the excellent seafood dish.
Halong geoduck ( tu hai)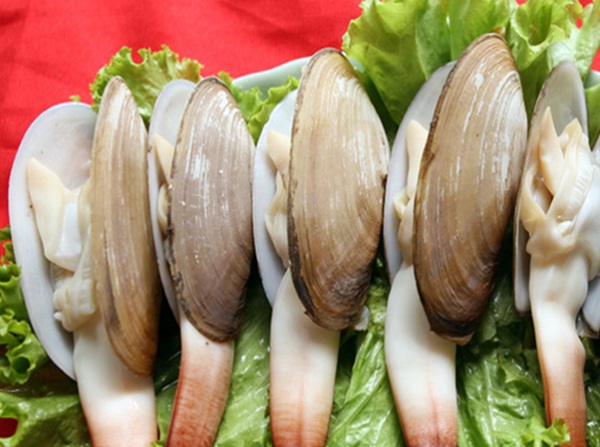 Tu hai is an expensive gourmet shellfish associated with the Van Don Island district, sometimes called 'snail spout'. At first, the geoduck looks like just an ordinary kind of shellfish. It's unfamiliar and popular like clams, shrimp, scallops, etc but if anyone has a time to enjoy, surely will not forget the distinctive taste of this seafood. It has a very special savory flavor and a crunchy texture. Geoduck is also rare and valuable, even to the Vietnamese people. It can be prepared in soup or salads, steamed or baked. By steaming, we can also ensure that the meat still remains the savory flavor of a seafood delicacy. Steamed tu hai is sweet and cool, and sometimes mixed with spices. Its meat mix with spice can attract any visitor when he comes here. Tours of Indochina
Lobster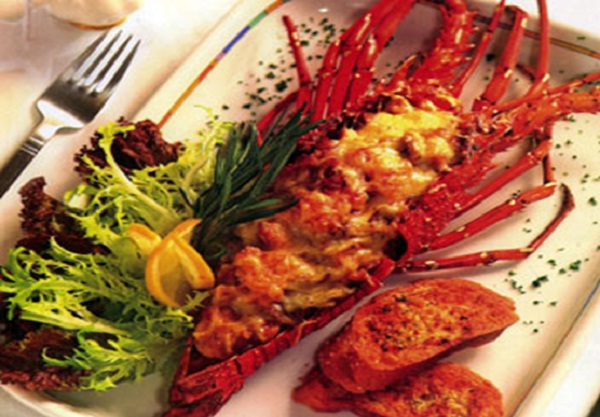 Lobster available in many places but if you enjoy the dish at Halong restaurants, you will taste the best of lobster that cannot be found in anywhere.  Halong Bay lobsters have a variety of different weight, with respect to the number of customers which the restaurant can assist. If you want the surest way to eating the freshest lobster, go to restaurants that have lobster tanks where you can choose a live lobster to be cooked exclusively for you by the resident chef. Many dishes can be made from lobsters: fried lobster with salt, rice gruel with lobster, lobster salad or steamed lobster. Among them, steamed lobster enjoys the greatest popularity since it preserves the original flavor of lobsters. Lobsters are green when alive, turn to pink when steamed. Steamed lobster is decorated with onions and herbs, served with soy sauce or fish sauce. This dish is delicious and nutritious so it is commended as one of the best specialty in Halong bay cruise Vietnam
Prawn
The rarest, most valuable, and most delicious type of prawn is Ha Long prawn. There are two popular methods of prawn processing in Ha Long, steaming and breaded frying. HaLong prawn, one of the most delicious and nutritious Vietnamese, is usually decorated subtly on luxuries party tables.The taste of the prawn meat is similar to regular shrimp, but much sweeter and slightly more flavorful. The sweet taste of the prawn also extends to its shell. They taste like little sweet and crispy shrimp flavored potato chips packed with flavor. Additional ingredients to eat with prawn such as steamed onion, herbal leaves, salt and pepper/chili would give an interesting taste of the dish.
Come to halong to enjoy excellent seafood of Vietnam.
Asia Travel.
Read more: