Starlight Cruise is a super luxury ship that becomes an ideal destination if you would like to contemplate the whole beauty of Halong. Starlight was already built in April 2013 which can hold the maximum capacity of 64 passengers and ensures more spaces than any other cruise ships on Halong Bay. This boat has 58 meters in length and 11 meters in width covering 32 spacious staterooms with a private Jacuzzi, a restaurant, a library, a gift shop, a wine cellar, a mini golf, a free photo – taking and large public areas, etc. The Starlight Cruise Halong Bay will bring tourists a perfect adventure to experience the world's natural heritage site Halong bay.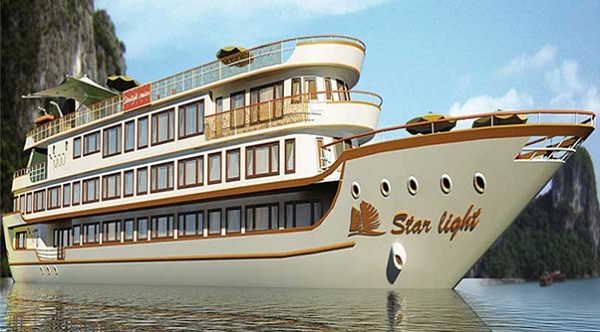 With 32 spacious cabins on board, Starlight features all the amenities of a luxury five-star hotel. There are 3 types of cabin depending on tourists' desire including 12 Deluxe, 18 Executive and 2 Suite. Tourists are attracted by the decoration and interior design that are all finely equipped and exposed to the best view of the Bay. Each cabin of Starlight has high – end facilities including large and comfortable bedrooms, modern bathrooms that certainly give you the best time for relaxing. Also, a large restaurant will meet every your need of the wonderful Halong food and serves you the best meals. Visit Halong with Indochina tours Vietnam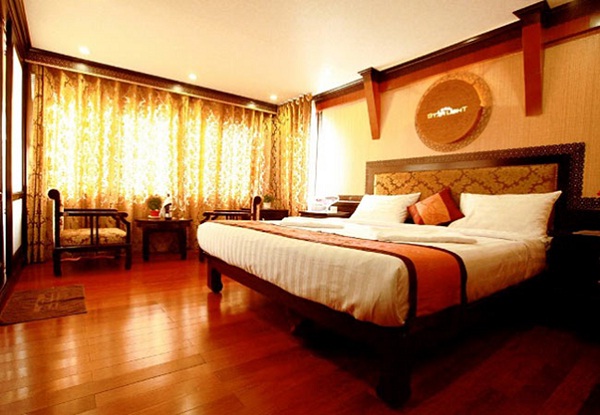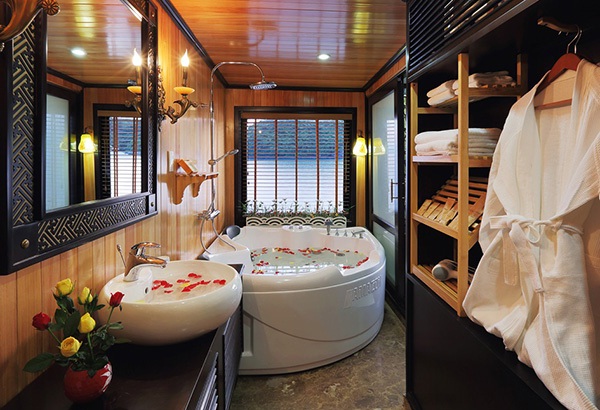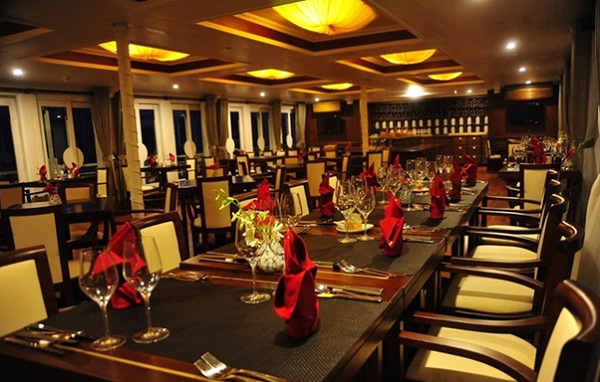 As other cruises, Starlight supplies great services and activities on the board such as Kayaking, Tai Chi exercise, Dry Sauna, Jacuzzi, Body Massages, Beauty Treatments, etc. However, this cruise is more special because of a mini golf course on the board that our customers also interest and highly appreciate.
Public areas are places for tourists in leisure time to play, chat, take activities together and spend good time taking nice photos to keep memories. Such rooms also have wide and free decks for viewing and photo shooting. Stretching out on the swimming desks, enjoying the beauty is one of the most memorable experiences on the board. On Starlight Cruise, you will think yourself as being in heaven with breathtaking scenery mingled the nature beauty of Halong and the luxury beauty of this cruise Halong Bay
Starlight Cruise is proud to be the best boat in Halong that provides the greatest services. All our staffs greet you each day and make sure to pleasure you through the trip. Coming to us and you will find heaven is real.
The Indochina Voyages team.