Halong Bay as a world natural heritage recognized by UNESCO is one of the famous tourist attractions in Vietnam. With thousands of magnificent islands, miraculous fruits of creation, Halong Bay is always the ideal destination for you to discover the special part of nature. With the advantage of beautiful scenery, comfortable atmosphere, delicious seafood, this bay attracts thousands both domestic and foreign travelers annually. If you are planning your Vietnam tours from South to North, let's find out how to get from Ho Chi Minh to Halong Bay.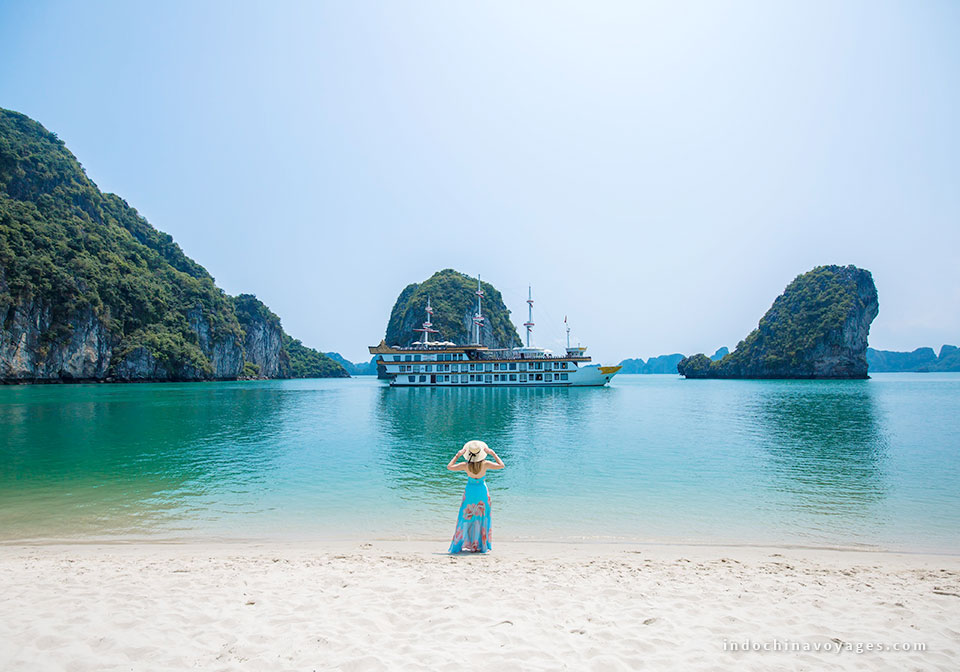 How to get from Ho Chi Minh to Halong bay
Even though there are many ways for you to get Halong Bay from Ho Chi Minh City, you can have two main options.
Take Ho Chi Minh to Halong bay flights
This is the fastest way to get to Halong bay. In this route, you will have to take a flight to Van Don Airport then take the bus or taxi to Halong bay.
Opened for the first time on 25th December 2018, Van Don airport is one of the most modern and beautiful airports in Vietnam.
The Vietnam domestic flights to/from Van Don – Quang Ninh airport currently are made by Vietnam Airlines, VietJet Air and Bamboo Airways.
Vietnam Airlines offers the best average price from US$25/way, Vietjet Air from US$30/way and Bamboo Airways from US$35/way. This price excludes taxes and fees.
With different airline supplier, you will have different time and day to get to Van Don. More specifically, to Vietjet Air, the flight schedule will be on Mondays, Wednesdays, Fridays, and Sundays with the departure time at 07:00. After about 2 hours and 15 minutes, you arrive Van Don at 09:15.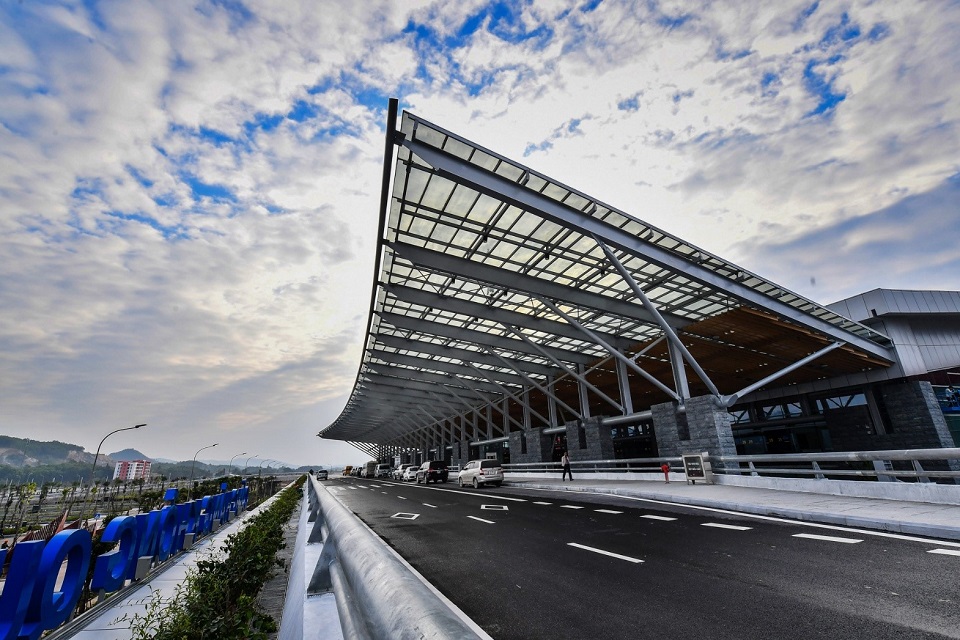 Another supplier is Vietnam Airlines that offer you more option as it offers flight every day at 14:00 from Ho Chi Minh city. Your arriving time will be 16:05 accordingly.
The same as Vietnam Airlines, Bamboo Airways offers flight every day but at a different time of departure that is 08:50.
From Van Don, you have to take bus Number 14A or 14B for free from Van Don to Halong bay with the schedule of 80-90 minutes/trip and the frequency of 28 trips/day. The bus departs after the arrival time of the aircraft 30-60 minutes. You can book the bus by visiting the website phucxuyen.com.vn or registering at air ticket agents of Vietnam Airlines or VietJet Air for better support.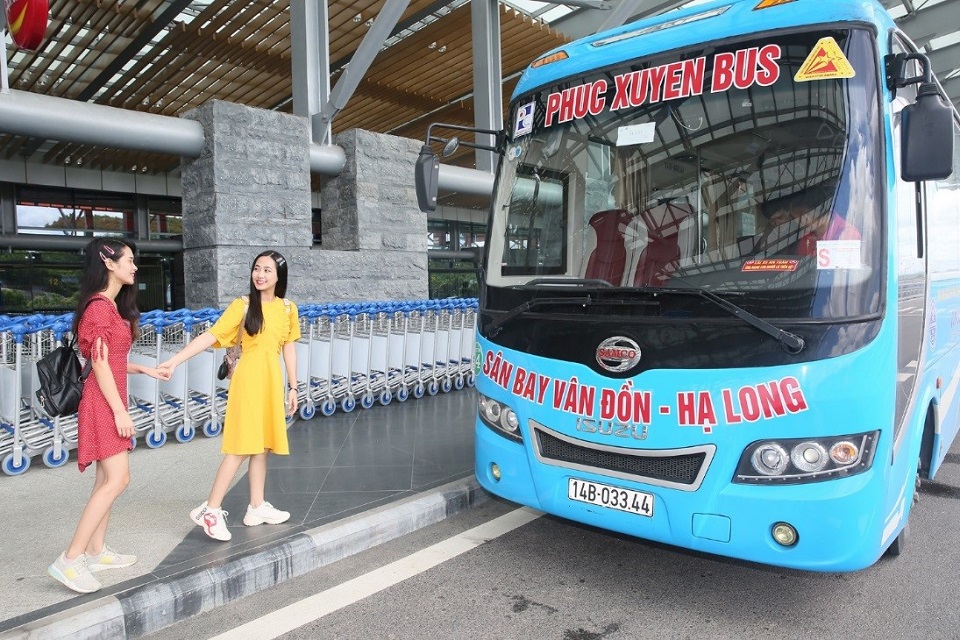 Another option to go to Halong bay is ordering a taxi or airport shuttle with the price of about US$7/person.
Flight from Ho Chi Minh to Hai Phong or Hanoi and take the bus to Halong Bay
If it is inconvenient for you as not many options to get Halong Bay directly by flight, or you would like to enjoy the beauty of many different destinations in Vietnam, this second option is for you.
In this journey, you will take a flight to Haiphong at Cat Bi airport or to Hanoi at Noi Bai airport, then take the bus to Halong bay.
For the first way, there are suppliers in this route including Vietnam Airlines, Vietjet Air, Jetstar Pacific with more than 11 flights every day. After 2 hours of flight, you arrive Cat Bi Airport where you take the bus to get to Halong Bay. At the price of about US$6/person, it takes you 1.5 hours of traveling from Haiphong to Halong Bay. With this trip, you can not only experience the majestic of nature in Vietnam but also visit one of the busiest harbor city in Vietnam – Haiphong.
Besides, there are more than 20 flights at a different schedule from Ho Chi Minh city to Noi Bai Airport, from early morning till evening. With about 2 hours and 5 minutes, you arrive Hanoi – the capital of Vietnam. Then it takes you about 1.5 hours only to Halong Bay from Hanoi by shuttle bus or private car thanks to Halong – Haiphong Expressway and Bach Dang Bridge operating in Sep 2018.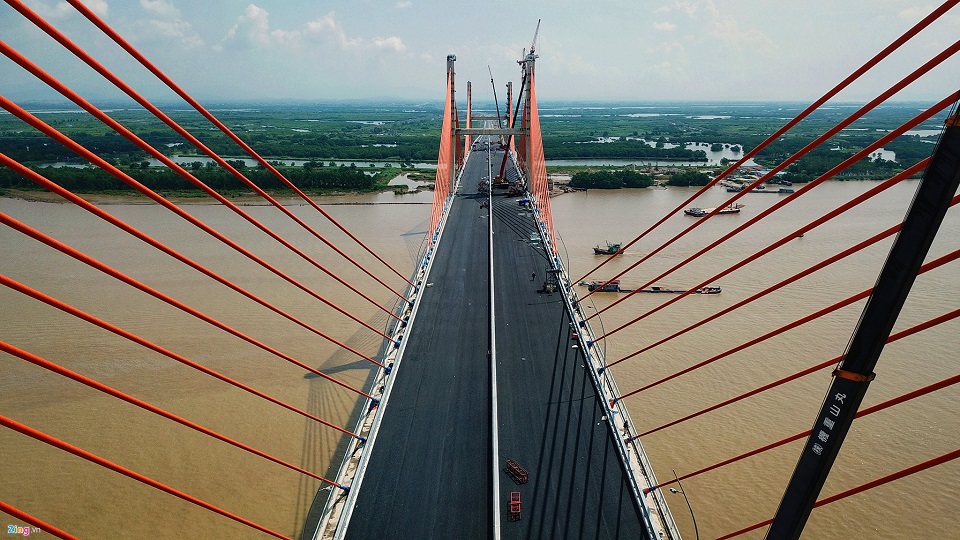 Best time to visit Halong Bay
Choosing the time to travel to Halong is also very important that can affect your trip.
During May to July being the summer in Northern Vietnam, there are many domestic tourists choose Ha Long as the destination to relax in the beach. If you travel to Halong Bay in June and July, there are often typhoons pouring into the North of Vietnam. The landscape on the bay, accordingly, will be gloomy. It might even be banned from allowing cruise ships to take tourists to the bay and stay overnight on the bay.
Therefore, if you want a peaceful atmosphere to enjoy the beauty of Halong Bay, you can book Halong boat tour in the autumn from September to November. Halong Bay in this season is very beautiful with the sun, clear sky and blue water. You do not need to worry about the overload of visitors these days. Furthermore, thanks to the fewer storms at this time, you are free to discover Halong Bay as much as you want.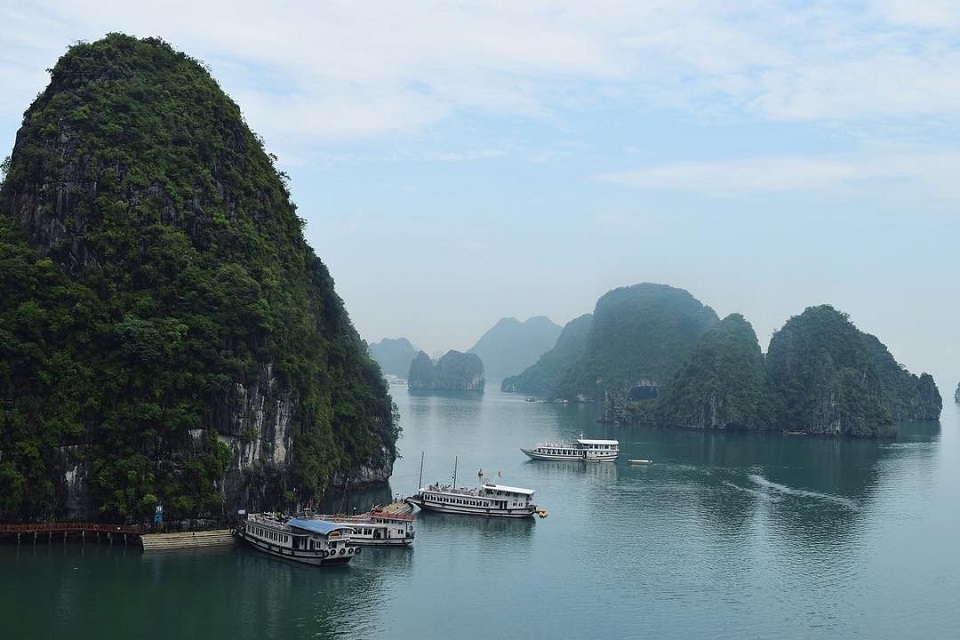 Phuong Dao – Travel Lover