Being one of the most famous tourist destinations in Vietnam as well as among the seven world wonders, Halong Bay attracting millions of domestic and foreign travelers annually. In assisting you with the best plan, this writing will give you all the need information to have a perfect Halong Bay from Hanoi journey.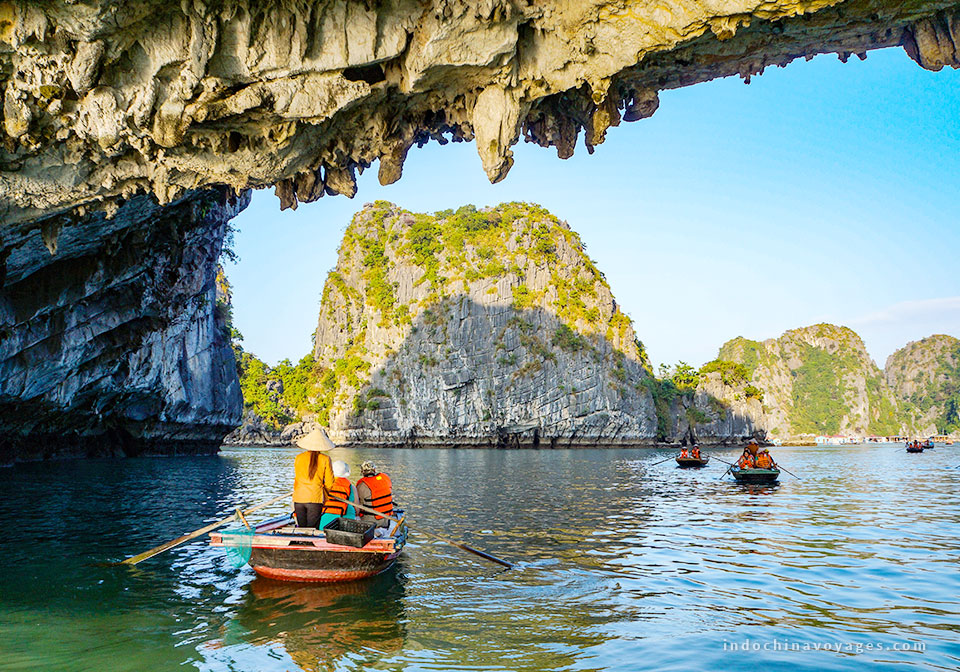 Halong tourism overview
Being one of the most famous tourist destinations of Vietnam, Halong Bay is located in the west coast of Tonkin Gulf in the Northeastern area. With thousands of magnificent islands, it has been recognized by UNESCO as a natural heritage of the world.
Possessing a diverse and complex topography including hills, valleys, coastal areas and islands, Halong is one of the oldest historical formations in Vietnam. With the values of geology, culture, and history, it has been an attractive destination to not only tourism but also scientists to discover the diversity of habitat.
How long from Hanoi to Halong Bay
The distance from Hanoi to Halong Bay is not too far like Hanoi – Ho Chi Minh City or Hanoi – Hue; but it also takes a lot of your time. Depending on the route you choose, the distance from Hanoi to Halong will change.
Currently, transportation routes to Halong have formed a quite complete and upgraded network so it will take you less time to travel. In Vietnam tours 2019, you can experience some suggested routes from Hanoi to Halong Bay as below.
The first option, also the shortest way, is Hanoi – Hai Phong – Halong route. In this option, from Hoan Kiem district, you will have to complete the journey of 156.5 km through the national highway 5B / highway 04. This way of traveling will take you about 3.5 hours driving.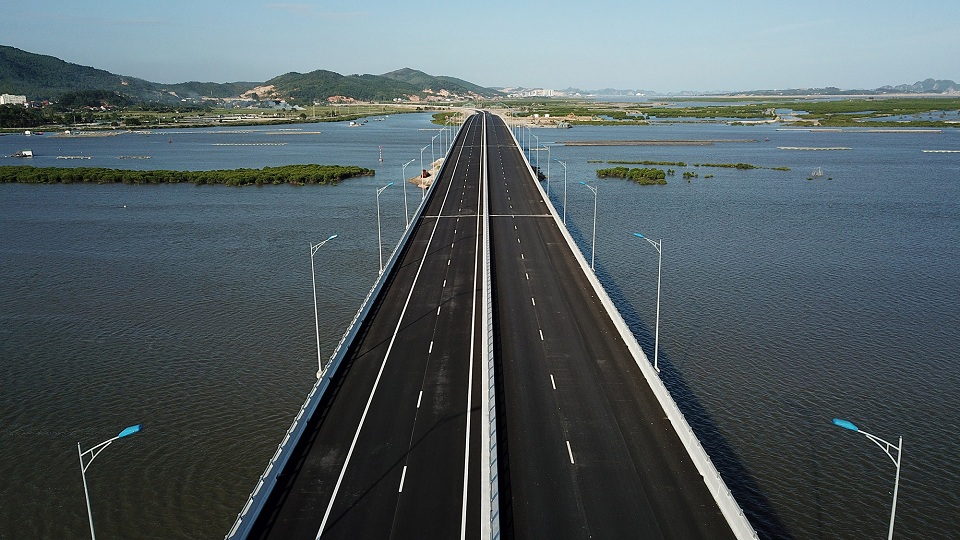 Or if you want to take a longer road to enjoy the beautiful nature of rural in Vietnam, you can take Hanoi – Hai Duong – Hai Phong – Halong route that is 206 km long. In this way of journey, you will run through the national highway 38 B and the national 5B / highway 04; it can takes about 4.5 hours driving.
As a new experience in this journey, you can cross the Bach Dang bridge with 5.4 km long. This bridge connects Hai Phong and Halong Bay; which is believed to play an essential role in developing the economy of Vietnam. With this bridge, the journey from Hanoi to Halong is shortened into 125km long and half of time in travel.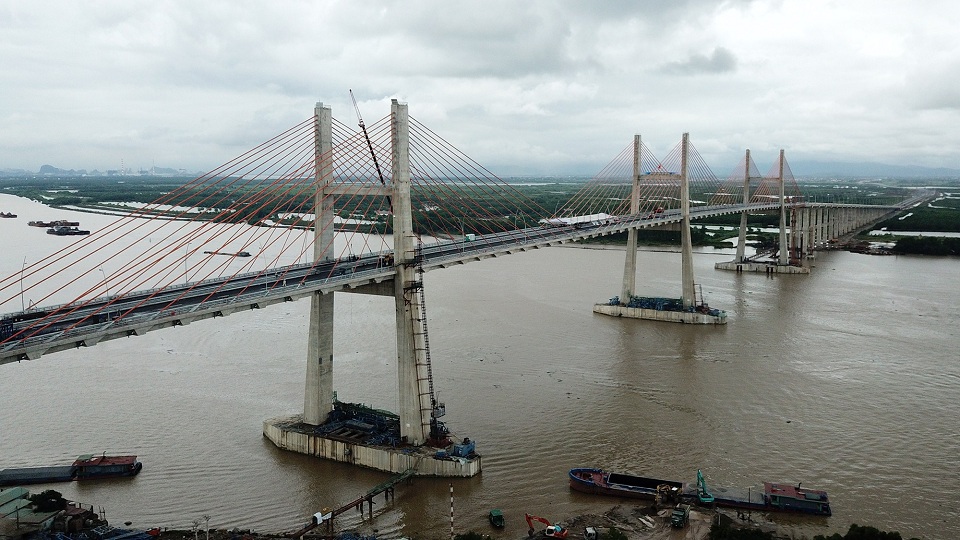 When you have known the way to get to Halong bay from Hanoi, the next question might be how you can get there.
Transport to Halong Bay from Hanoi
Hanoi to Halong Bay by bus
The cheapest way to travel from Hanoi to Halong is by bus at about VND 100,000 – 130,000 per ride. The vehicles start from My Dinh or Gia Lam bus station and end at Bai Chay bus station in Halong city. After that, you can walk or take a taxi to Halong Bay. The estimated travel time is 4 hours with the main route being Hanoi – Hai Duong – Hai Phong – Bai Chay (Halong).
This mean of transport allows you to learn more about the daily life of Vietnamese people and experience the local culture. However, like many other Vietnamese public transport, the bus might be very inconvenient for visitors. For foreign visitors, it might be difficult to fully understand the customs of this bus such as the stop, the time the bus arrive and leave. Also, due to some the limited information exchange with drivers, you can miss a station and get lost. Therefore, for travelers who only have a short time to travel, this is not the best option.
Hanoi to Halong Bay by shuttle bus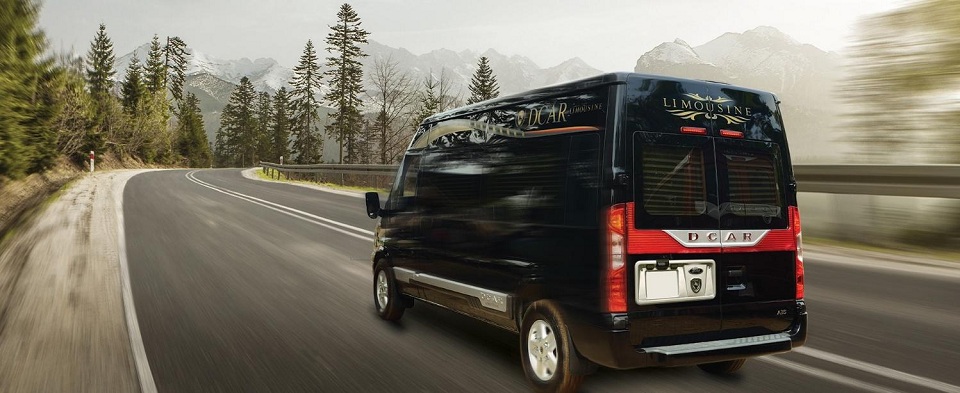 Different from the bus, the shuttle bus will bring you more convenience and comfort time. These buses are owned by travel companies who always focus on meeting the needs of guests.
You will need to catch a taxi to the gathering place where the bus stops every 15 minutes.  The bus route usually starts from the old quarter at the center of Hanoi. This way makes traveling easier for small group travelers. Similarly, just like the bus, you will take about 4 hours to move from Hanoi to Halong Bay. However, it is tough to find many Halong Bay cruises which include shuttle bus roundtrip. Some cruises that we recommend:
Hanoi to Halong Bay by train
This is another public vehicle used mainly by the local people. By this way of transport, you will have the opportunity to see the beautiful scenery during the journey. However, as the train from Hanoi to Halong will last 7 hours, it is usually not an appropriate choice for travelers.
Even though the train offers two options, including air-conditioned "soft seats" and "hard seats" at different prices, you can only have a hard seat for the Hanoi to Halong journey.
The train route is designed primarily for local people. For some visitors, this is an excellent opportunity to understand the life of Vietnamese people better. However, the disadvantage of trains is the unstable departure time, schedule and the extra time and cost catching the bus to the city center.
Hanoi to Halong Bay by private car
Even though this might be not the most economical option, it is an easy way to move from Hanoi to Halong Bay.
This is the best choice for families with lots of luggage, a group of friends who want to sit comfortably chatting with each other without worrying about affecting the surrounding or those who are on business and want to focus on work all the way. With a private car, you can experience the scenery of Vietnam all by yourself.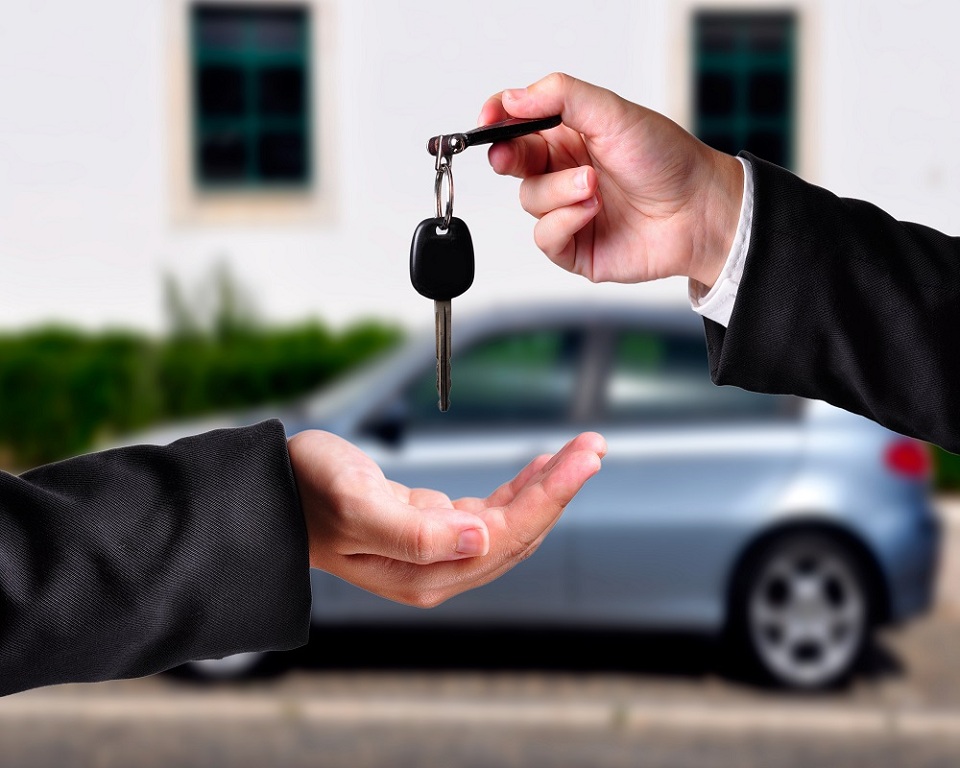 You can easily get a rental car with the price ranging from VND 1,500,000 – VND 2,200,000 if you do not have one. In our point of view, traveling by private car is the fastest way; because it only takes about 2.5 – 3 hours to drive from Hanoi to Halong Bay.
If you have interested in Halong Bay tours and considering about the transportation, here are some suggestions for Hanoi and Halong Bay tour packages included all private transfers just for you:
That is all you need to know about how to get to Halong bay from Hanoi. Take North Vietnam tours now and have your own wonderful experience.
Phuong Dao – Travel lover.