Cat Ba Island, which is one of the biggest islands in the Northern Vietnam, is isolated from the main land with the West facing to Haiphong city, the North East covered by Halong bay tour and the South facing to ocean of East Sea. So Speed boat, Ferry, Junk boat and Hydrofoil are the options of transportation to get there.
Combo Package Hanoi – Cat Ba Island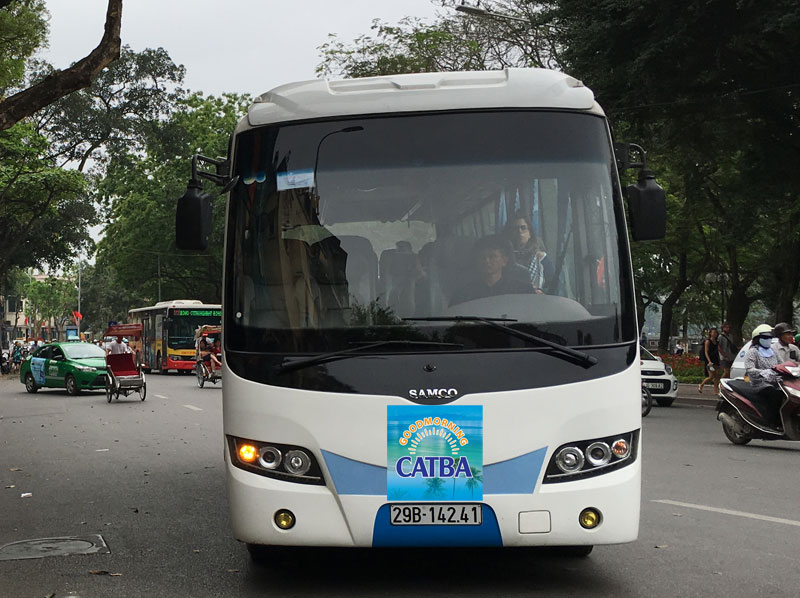 All the logistic of your journey from Hanoi to Cat Ba Island will be taken care in the one combo package ticket. The pick-up at your hotel in Hanoi and transfer service to Haiphong City (the third largest coastal line city in Vietnam) by Share – Tourist – Van (not local public bus) before catching speed boat to Cat Ba town, which make your trip faster and more comfortable is the advantage of this package. For the return way, you will be dropped at your hotels in Hanoi. This also helps you to avoid taxi scams at any Hanoi's local bus stations.
You can see more: Jasmine cruise halong
Hotel Pick Up
Departure times: 7:15 AM and 14:00 PM in Hanoi
Duration: 3 hours
Price: 18 USD/person/one way ticket.
Return from Cat Ba to Hanoi: 08:30 AM and 15:30 PM in Cat Ba town
Hoang Long public bus package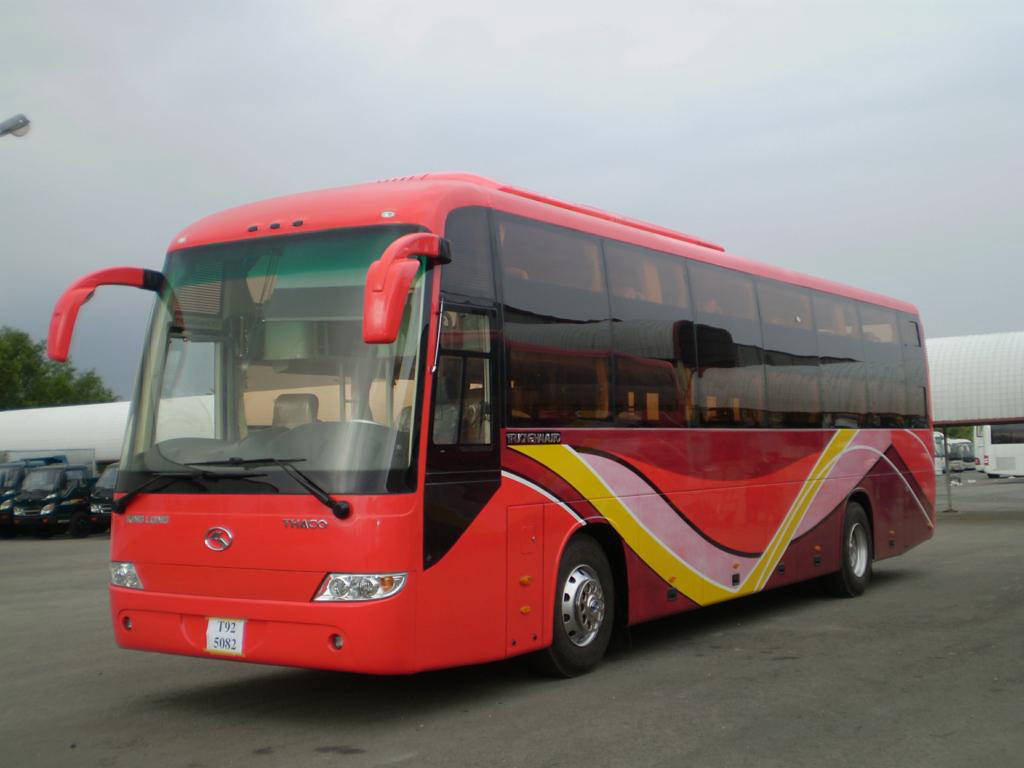 For the whole way from Hanoi to Cat Ba Island, this is great package with reasonable price without extra cost on the way. For budget travelers, it is such a good option.
Departure: 7:20 AM and 11: 20 AM
Route: Bus (from Hanoi to Haiphong city) – Speed boat (from Haiphong city to the North of the island) – shuttle Bus (transferring to Cat Ba town)
Price: VND 240.000 (USD 10.4)/ person/ one way ticket.
Duration: 4.5 hours
Bus Company: Hoang Long
Bus station: Luong Yen
Note: It is wise to show up at the bus station 20 minutes before departure time.
Private van (best choice for those who travel with kids)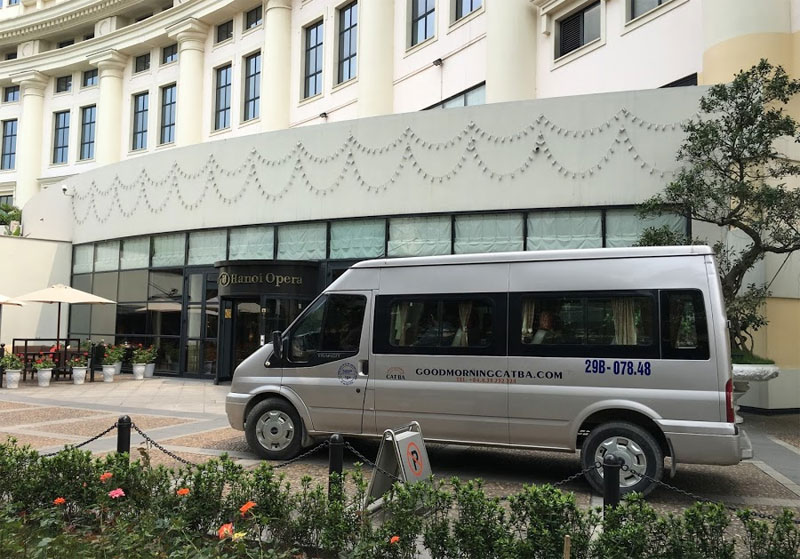 In spite of being more expensive than other options, private van deserves its popularity for the punctuality, comfort and convenience. You will be picked up at your hotel by private van for transferring to Haiphong City, then connecting with hydrofoil to Cat Ba town.
Pick up: Hotel in Hanoi
Departure: 6:30 AM; 9:30 AM and 12:00 PM
Route: Private van (from Hanoi to Haiphong City) – Hydrofoil (from Haiphong to Cat Ba Island)
Private Van Price: VND 1.650.000 ($72USD)/one way ticket/group for the van from 4 – 7 seats
Hydrofoil: VND 200.000 ($9USD)/ one way ticket with reservation and operation fees included
Duration: 2.5 hours
Train (recommended for slow travel)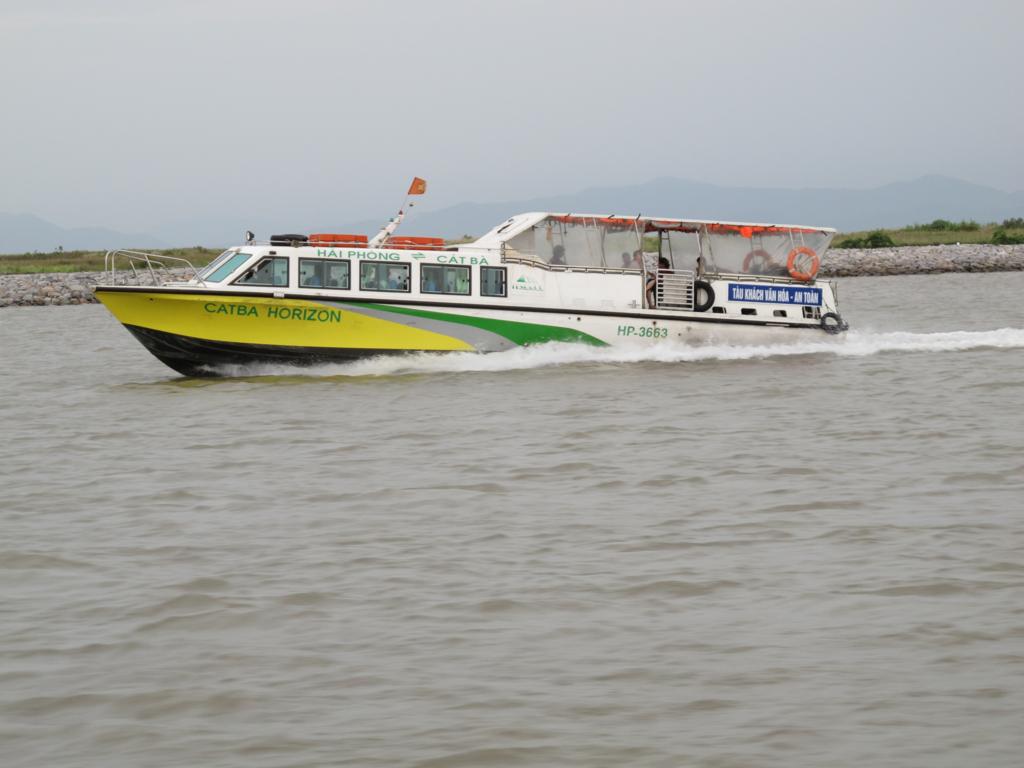 The railway system in Vietnam was built by French Colonial in the late 19th century with the aim of transferring the natural resources to France. Nowadays this railway system has become a new exciting travel experience for both local and foreign tourists.
Departure: 8:30 AM
Route: Train (from Hanoi to Haiphong) – Taxi (from train station in Haiphong to Ben Binh pier) and Hydrofoil (from Ben Binh pier to Cat Ba Island)
Train ticket: VND 60.000 VND ($ 2.6USD)/one way ticket
Hydrofoil: VND 150.000 VND ($6.5USD)/ one way ticket
Duration: 3hours
Train station in Hanoi: Long Bien
See more:
I Love Vietnam