Huong Hai Junk is the brand name of a group of 3 star traditional wooden cruises with the number of cabin varies from 5 to 9, which is suitable for a small group who enjoy the private and peaceful moment in Halong Bay, Vietnam. Travel around the bay with Halong bay junks, you will have chance to see and experience the greatest moment of natural here when you  with colorful subset, the majestic  of stone mountains with cave inside, the simplicity beautiful of sea life here.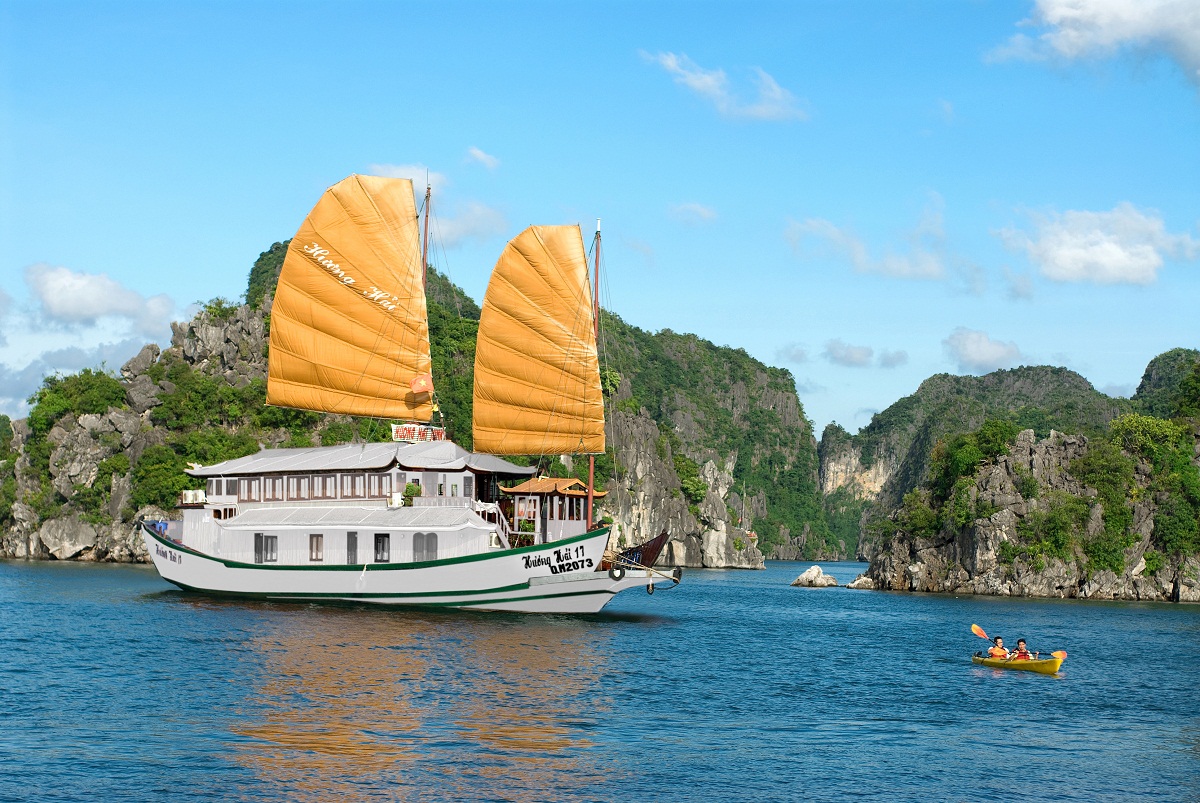 All of Huong Hai Junk cabins are designed and fitted to international standards, featuring a rich wooden decor, with large windows from which to enjoy the spectacular scenery of Halong Bay. The comfortable bedding and deluxe linens ensure you a restful sleep in style. All cabins are well equipped with air conditioning, private bathroom with shower and hot water, and other facilities. Halong bay cruise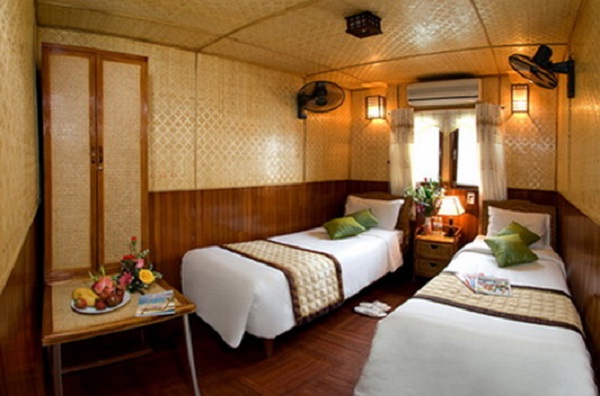 Customers will have a chance to enjoy Vietnamese traditional foods as well as Halong bay seafood which are served by the skillful chef. All dishes are presented carefully and decorated attractively that will satisfy every customer. The dining rooms offer a comfortable and romantic setting, with large panoramic windows from which to take in the beauty of the bay while enjoying Vietnamese cuisine at its best. Indochina tours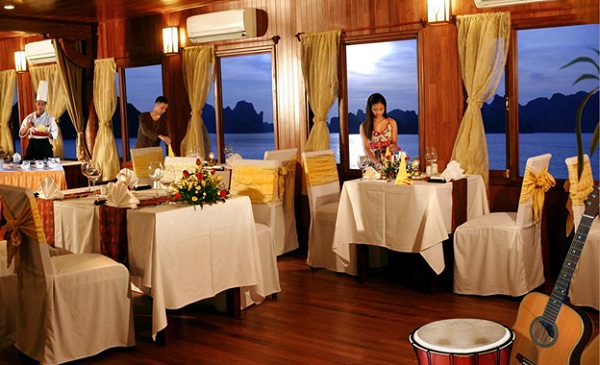 The cozy bar in each junk offers a selection of aperitifs, spirits, beers, soft drinks, mineral water and a wide selection of fine wines from around the world.
The experienced chefs provide a varied selection of Vietnamese and International cuisine including fresh local seafood, all carefully prepared and presented.
Huong Hai junk could bring to you a wonderful night in Halong bay with luxury and antique accommodations with perfect services proved by the crew. Spending time on the junk, you'll not only savor a unique feeling in a world of wonder but also enjoy several of such interesting activities as: watching Vietnamese folk music performance, going fishing on the bay at night, kayaking, and learning Vietnamese cuisine.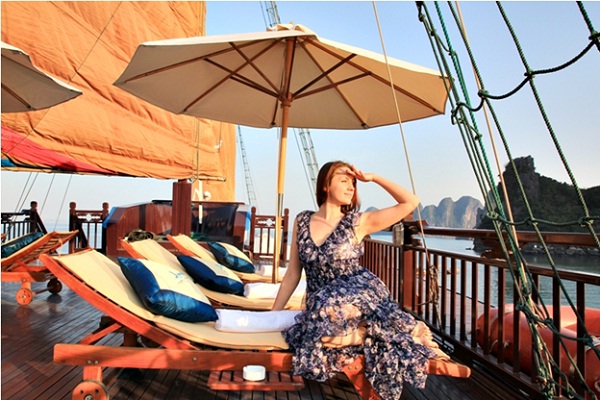 Tourists should stretch and relax on the spacious rooftop sundecks on Huong Hai junk. The comfortable lounging furniture is perfect for sipping a glass of wine or reading a book, chatting with friends you've made on board or taking a nap, sunning or counting the stars.
Book now!