Apart from the joy of discovering a new culture, taking photos and tasting the exotic flavors of Vietnam, shopping might bring you more opportunities to get in touch with local habits.
CONICAL HAT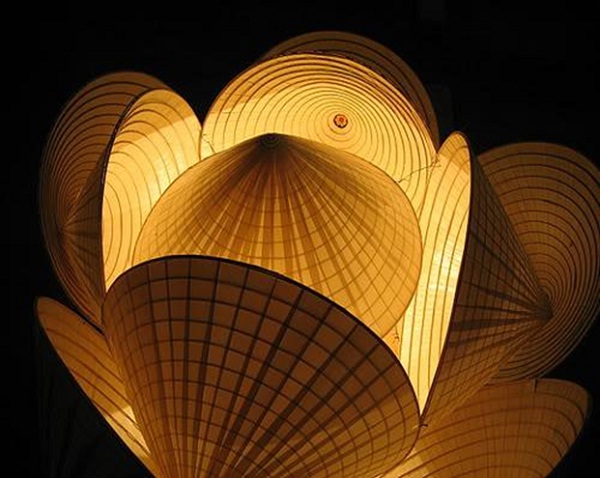 Non la (Conical hat) is a circular cone made of bamboo cataphylls, notable for it is romantic adornments. The non la is more than an indispensable tool for people in Vietnam: it has become a cultural symbol. The style differs by region, for example those of the Tay people have a distinct color, while in Thanh Hoa they use only a 20-hem frame. Hue's is thin and elegant, while Binh Dinh's is thick. The making of a conical hat is a one-hundred-percent handicraft. The leaves used to cover the hat are brought from the forest. Then they are exposed to the dew for one night to soften them. When the leaves become dry but still soft they are flattened either by hand or by ironing. These hats, made from 100% bamboo straw, are a beautiful depiction of the rich Asian culture. You can buy a conical hat to protect against the harsh sunrays and also to add the ethnic touch to your outfit with these high gloss finish hats. The conical hats are available in a large variety, which you can buy as a souvenir which is restricted to only this part of the globe. Travel Indochina Vietnam
AO DAI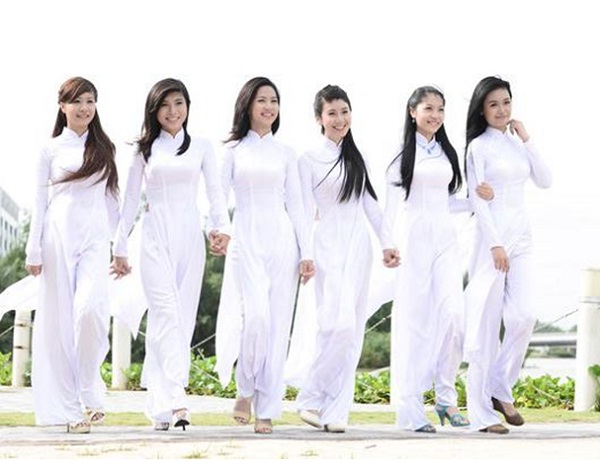 If you visit Vietnam, you certainly can not miss Vietnamese traditional dress called "Ao Dai". Ao Dai is famous for its unique design which is said to make the woman's body look more beautiful and attractive. Ao Dai is now primarily for women. In current form, it is a tight-fitting silk tunic worn over pantaloons. The style and traditional variety may have seen an evolution over the years, but the same is still being used by Vietnamese women. Usually there are two different colors, one for the long dress itself and a second contrasting color for the trousers worn underneath. Ao Dai is a unique design which is both respectful and charming. The beauty of Vietnamese women is honoured thanks to Ao Dai, so it is hard to think of any outfit better-suited the Vietnamese than Ao Dai itself. Ao Dai, therefore, is an ideal souvenir for foreign tourists upon leaving Vietnam, to remind them of a beautiful country that they have been to.
SILK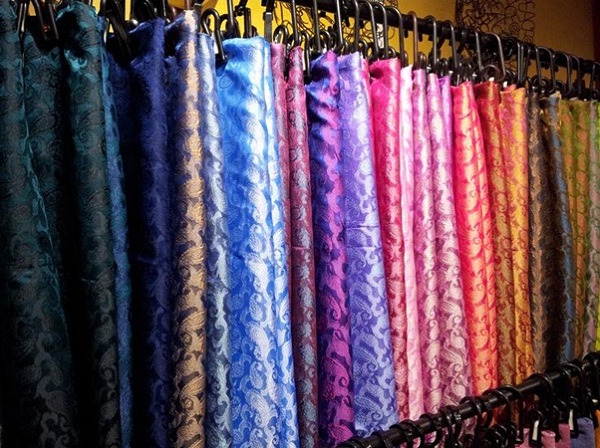 Silk is a finished-product made of silkworm cocoons. Thus, it has always been considered extremely luxurious and only available to the nobility.  Though the days when Vietnam's silk was reserved for nobility are long gone, what would never change is the sense of romance and luxury imparted by silk. Silk and its beautiful products are affordable nowadays, so tourists have a chance to choose their favorites and gift them to friends and family. In Vietnam, you can find gorgeous silk scarves for men and women and it is a popular souvenir from this country. The silk here is still made on traditional handlooms and the best place to buy this is at the silk village in Hanoi (named as Van Phuc) and Hoian as well. Silk in Vietnam is renowned for brilliance and you can easily find some unique souvenirs here.
Buy things in Vietnam. Non la, Ao Dai and Silk are beautiful things to buy in Vietnam.
Asia Travel.
Read more: