Known as one of the world's most delicious foods by reputable info CNN vote in 2011, Pho is worthy of representing the essence of Vietnam cuisine.
Not suddenly pho has been be a foreign site voted the number one dish should try in life. Behind each Pho bowl has a lot of story about delicious condiments and traditional secrets attractive. Indochina tours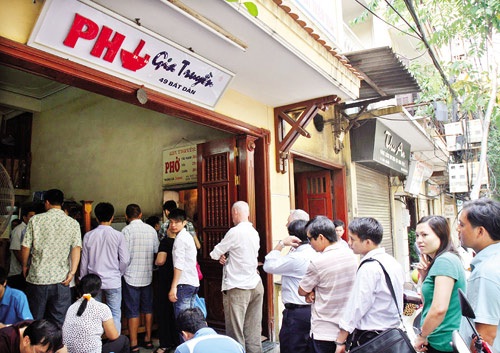 Pho is a sweet blend between rice noodles and meat-based broth. Adding some basils, limes, chilies, and other extras on the side so that people can enjoy season the soup to their own taste. The balanced tastes of sweet, salty, spicy, and citrus are highly contagious; Pho usually becomes an instant favorite for anyone visiting Vietnam. Vietnam travel tours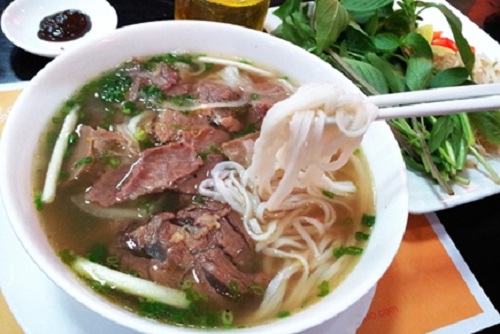 Some prissy people may recoil at valid Vietnamese Food Pho which is made from beef bones, tendons, tripe (stomach), fat, and sometimes ox tail. Bones and lesser-quality cuts of meat are boiled for hours to produce the soup broth. With popularity of Pho, many cable restaurants catering to tourists now omit ingredients that may frighten business away. Broth is generally made from beef, pork, or chicken bones; only lean pieces of meat are added.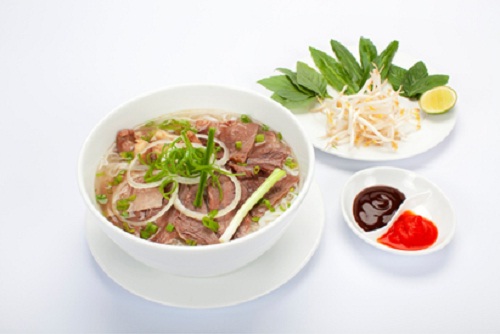 Despite its popularity, many opinions differ about the source of Pho soup. Culinary experts normally agreed that the rice noodles were brought by Cantonese immigrants from Guangdong province in Southern China. Some people say the soup was influenced by the French during their establishment of Vietnam; however locals disagree this theory. The Vietnamese maintain that Vietnamese Food Pho sourced in the Nam Dinh province just southwest of Hanoi and then spread to other parts of the country.
Immigrant fleeing Vietnam in the 1970s took pho to the West where it grew fast in popularity. President Clinton enjoyed a bowl of Pho during his historic visit to Vietnam
Ingredients and tastes of Vietnamese Food Pho change by area in Vietnam, so there are many of versions  of  Pho Food have been prepared to satisfy the most prissy people or culinary expert: Chicken noodle soup, Beef Pho soup,  Pho with beef meatballs  soup, noodle soup with thin slices of rare beef fillet.
Beside Pho is boiled as a soup, there are so many style of Pho Food style can be spread through to every corner of Vietnam: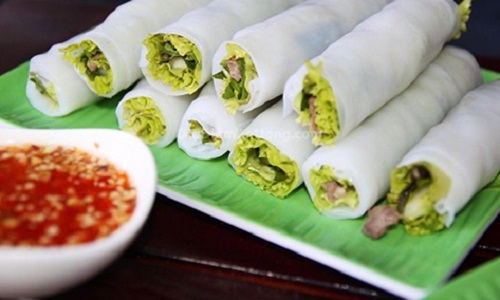 The sense of taste of rolled Pho is rather generally different with Traditional Pho. Although they both have same noodles, beef and some herbs, but the taste of rolled Pho when getting it with sauce is original and fresh. The secret there that they has a special in soaking meat and blending the fish sauce.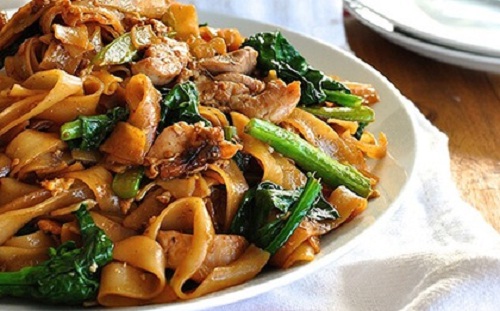 The Pho's noodles are added into the bowl and then put some pork chop, some herbs, crushed peanuts and a little scallions. The cookers will add some special sour sauce into the bowl to finish this specific of Mixed Pho. This sauce is combination important ingredients with secrets to make delicious dish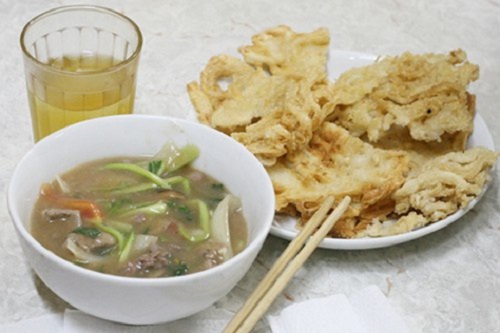 The noodles of this dish is brittle, but the inside is so soft. This dish is used with the hot beef sauce. This is the singular sauce of this dish; it is covered by hot broth, beef, a little onions, scallions, a few carrots and some pork. Besides, the cucumber which is pickled in the vinegar is a curious dish to balance the taste of Fried Pho. The sour and spicy taste of this dish will help you not to feel depressed.
It is an unforgettable taste!!! You can try and you never overlook.
I Love Vietnam.