Co To is one of the must-see attractions in Vietnam, which is located in Co To island district, Quang Ninh province. If you have never been to Co To, you may hardly imagine how fascinatingly and charmingly beautiful it is. Annually, in summer, thousands of tourists all over the country come here to find peaceful atmosphere, escape from the hustle and bustle of the busy life. Dragon Pearl cruise halong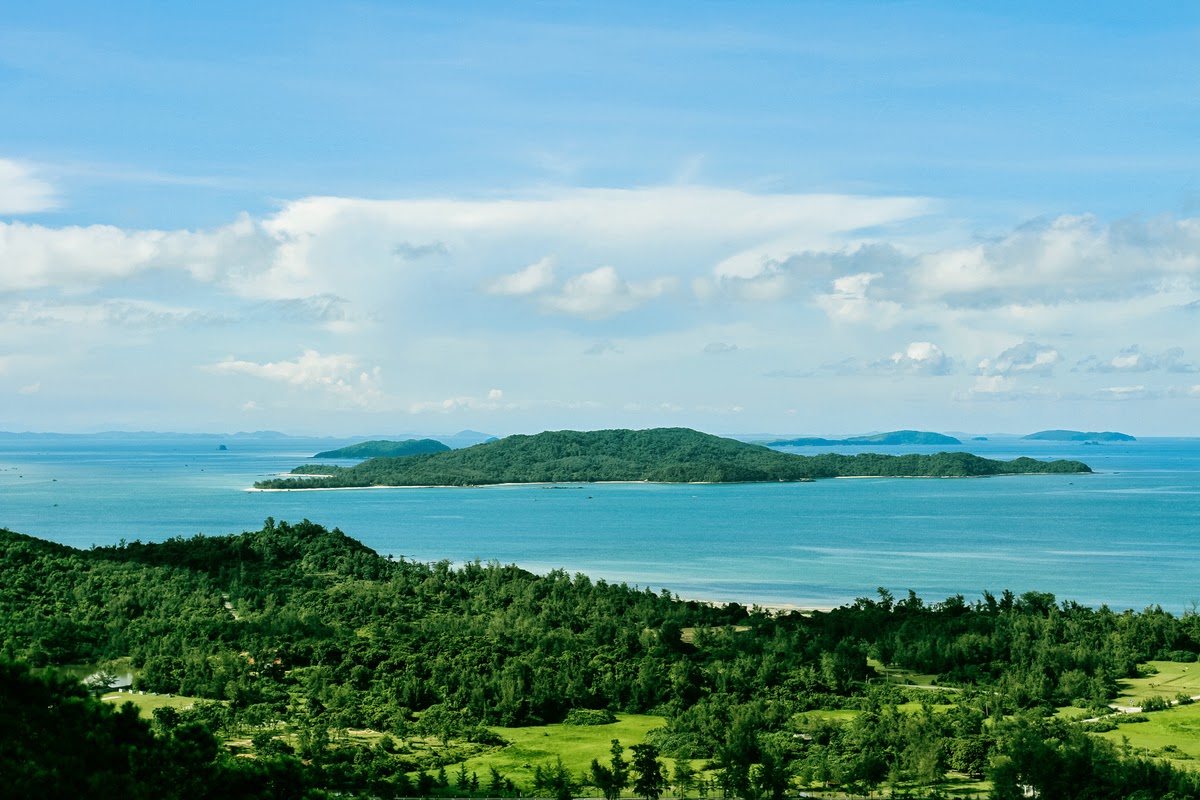 Visiting Co To, you would not only have a chance to enjoy the most beautiful and romantic beach of Vietnam with crystal blue sea, white sand bank, impressive green mountains and forest, and experience life of local fisherman. However, the most interesting experience here is probably to contemplate the romantic and charming beauty of beach in sunrise.
Golden sunshine in Co To
When the sun hasn't really risen yet, there's only the orange sunlight from the horizon, the tide falls and the sandy beach spreads smoothly. There are many places to contemplate breath-taking view at sunrise such as Hong Van beach, Van Chai beach, or Co To lighthouse. And more common place is the beach close to the town center, you could feel convenient to walk along the beach, find some fresh air, sit here and wait until sunrise. This is also the time that creating unlimited inspiration for those who love photography, songwriters.
Life of local fishermen
Sunrise is also a suitable time for visitors to learn more about the life of local fishermen on the island. After a long night on sea, small boats docked along the coast with full of fish, fishermen with radiant face were hurriedly taking fish out and bringing to market nearby. This is absolutely a charming spectacle which brings you a peaceful and comfortable feeling. And you would quickly like them – friendly, hospitable and warm people. Furthermore, visiting market in the early morning, you could buy much fresher and lower-price seafood, and enjoy delicious local foods right there.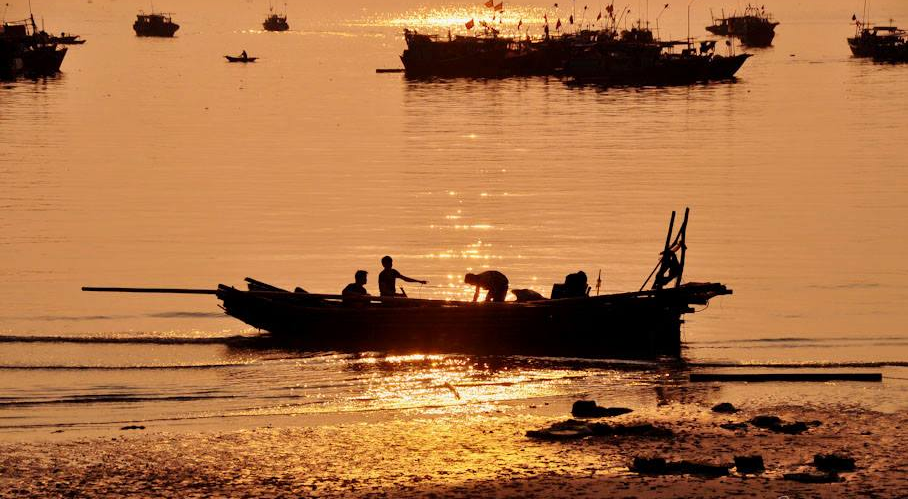 The romantic road of love
The road is about 2 km in length and paved with red bricks, along with the river bank, two sides are grown green poplar trees. All these create a romantic landscape, and perhaps that is the reason why it is called the road of love. Wandering on this road, you can hear the sound of trembling poplar, the sea waves, the gentle breezes. I have to say that it is really interesting experience for you when coming here. Tours in Indochina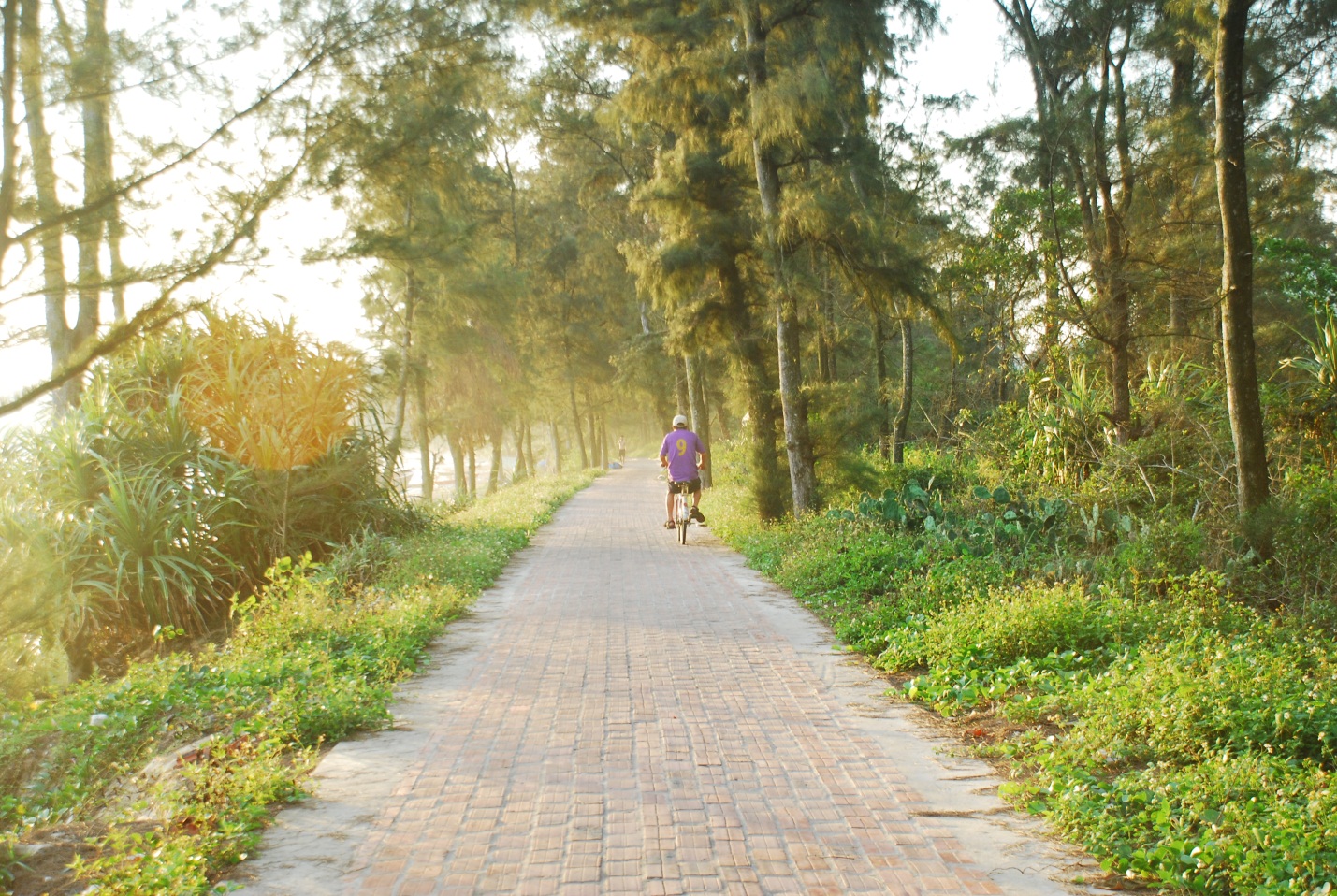 Cau My cliff
Cau My cliff is one of the best places that you probably should not miss in the early morning.  It includes many layers of bedrock with different shapes and colors, creating a marvelous picture. Cau My cliff is also called "the valley of love" and is the best place for sightseeing in sunrise and sunset. You could feel free to immerge yourself in blue cool water, see colorful coral reef and aquatic organisms, In addition, standing at the top of the cliff, you could see the whole view of the beach and bedrock layers downside. How impressive it is.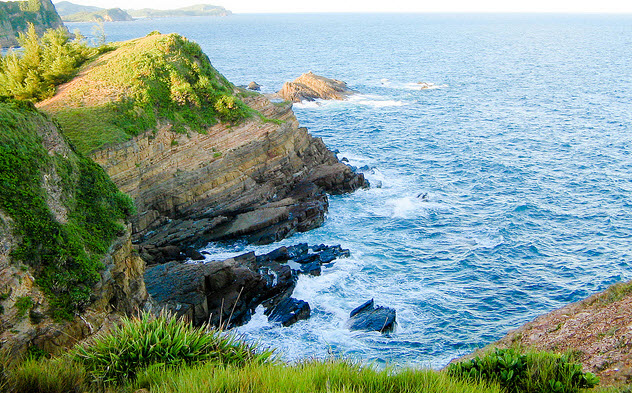 In conclusion, you would have the most interesting experience for your holiday when coming to Co To: breath-taking beauty of beach in sunrise, or impressive mountain with green trees rows, or peaceful life of fishermen or long romantic road of love. Honestly, words are never enough to express the beauty of the island. I believe that visiting Co To is an experience that is worth to try by your own once in your life.
See more:
I Love Vietnam