Trong Mai Islet is the most well-known name of Halong Bay. The islet is located in the southwestern of Halong Bay, approximate 5 kilometers from Bai Chay beach. The islet has the height around 10 meters above the sea level. The name of the islet "Trong Mai" means "Cock and Hen", with the shape of a couple of a cock and hen are kissing in the middle of blue sea. This couple has stood together for thousands of years. As a tale told by the locals, Trong Mai Islet represents for faithfulness of love between a poor fisherman and a beautiful fairy.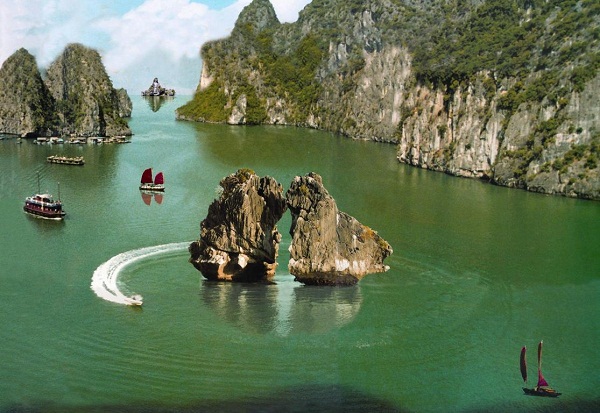 This couple of islet has been regarded as the symbol of the Ha Long, as well as Vietnam's tourism. An fancy point is that you can easily find this typical symbol printed on the back side of the 200,000 Vietnamese dong banknotes.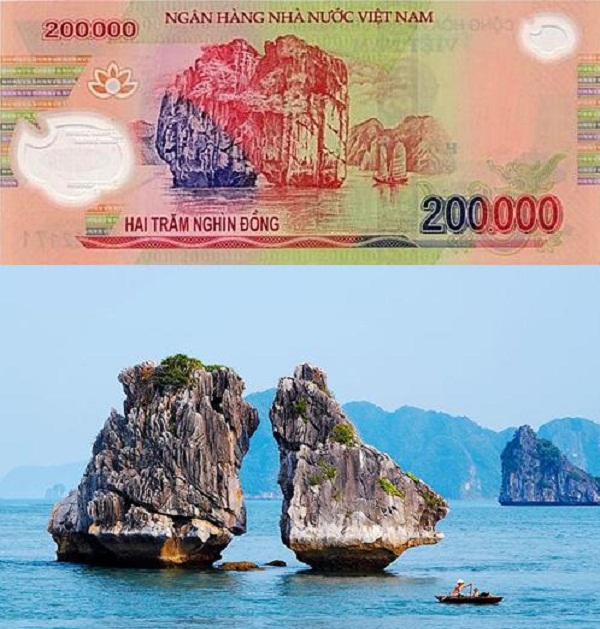 The islet is most beautiful at dawn, when the sun comes up to cross the horizon shedding the first shine of a new day and light up the kissing couple.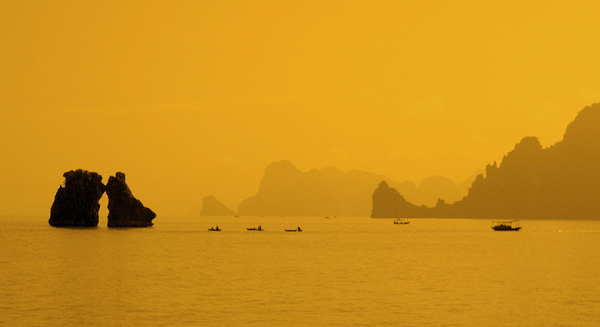 You can always have a sightseeing of Trong Mai Islet whenever you travel Ha Long Bay all year round. The best time to visit Ha Long Bay is from March until end of October, so you can have good vision to contemplate islets in the bay, particularly the famous islet Trong Mai. It is very easy to book a tour for Ha Long Bay even from Hanoi or online. You can book a day and a night cruise on a boat traveling around the bay such as  Halong tours. Pre-booking via a travel agent or your hotel in Hanoi will be a good recommendation for you to have much safer and cheaper option.
Read more: