Whenever traveling Halong Bay Cruises, beside a tour on a cruise in the bay, you should never miss a change to enjoy at least one day on Tuan Chau  island – a bright pearl of Vietnam. Tuan Chau is the only dirt-and-schist island among 1,969 islands of Ha Long Bay. Tuan Chau Island is a newly established tourism center of Ha Long, and now it is famous for the largest artificial beach stretching over 2 kilometers long with white smooth sand in the North of Vietnam.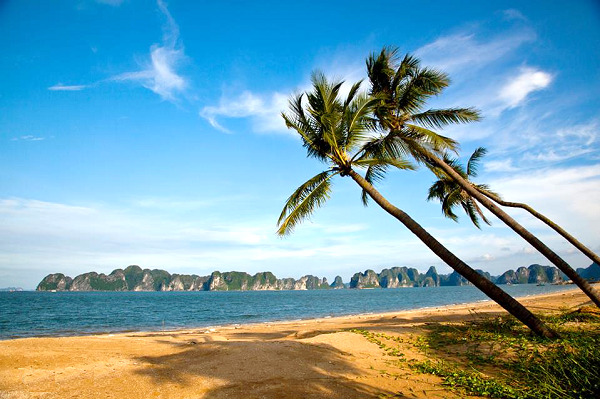 Tuan Chau Island has been built as one of the most touristic destinations of Halong City since the late 1990s. The island comprises numerous luxurious resorts, theme parks, entertainment corners, casinos and other entertainment activities. Particularly, almost of luxurious resorts and villas of the island offer a wonderful view of Halong Bay with a picturesque landscape, fresh air and relaxable atmosphere, that encourages you to visit one of the most beautiful islands in the North of Vietnam.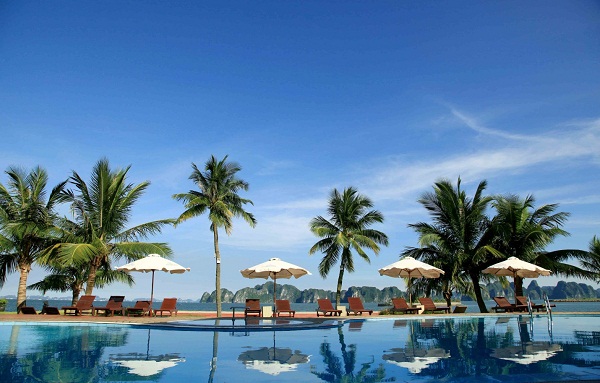 Tuan Chau island has a favorable position in both road and waterway transport. It is easy to get to this island by cars on the road which was built in 1998 to connect it to the mainland for supporting travelling services of the island, or by ships or cruises docking at Tuan Chau Marina – crowded with luxurious yachts and cruisers, attracting many investors from around the world. Under the blue sky, the colorful sails of a number of cruises like Paradise Cruise Halong, Halong Glory Cruise, Indochina Sails Cruise Halong, etc. decorate the marina as a photogenic place. From this marina, you can travel around Halong Bay or visit to the World's Biosphere Reserve of Cat Ba.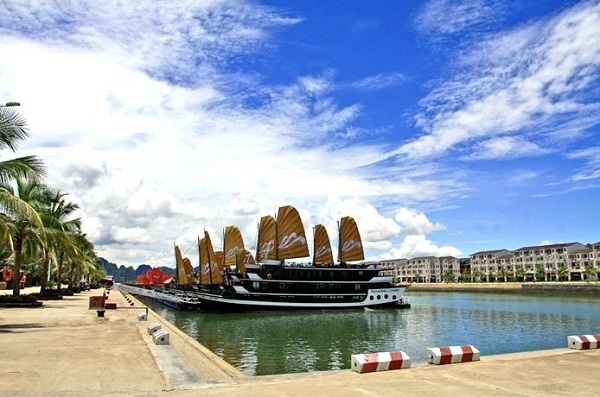 Tuan Chau Island is also well-known for its entertainment activities such as motor racing, canoeing, parachuting, water skiing, etc. There is an amusement park with a total area of ​​5 hectares, an entertainment complex which can seat up to 2,000 people, a Dolphin and Sea Club building was built simulating sails receiving the wind, a high tech water fountain with music playing, laser lighting and film projection on water screens, and an international standard 18-hole golf course, and more other interesting activities waiting for you to explore on this fantastic island.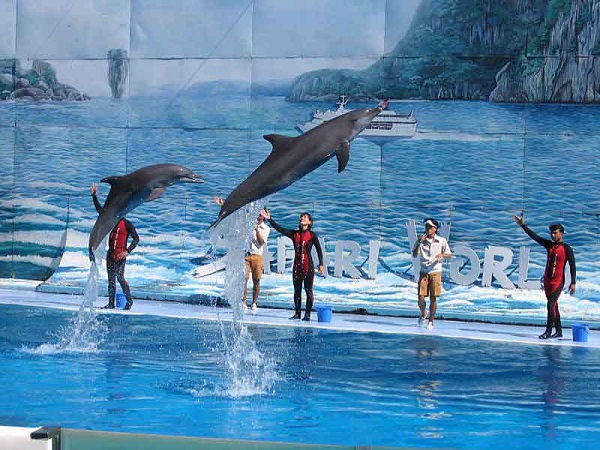 Thanks to its famous beauty and various modern convenient services and activities, Tuan Chau island was chosen to organized many special entertainment events of Vietnam such as Miss Vietnam, Vietnam Film Festival, etc.
Let's join for your trip to Tuan Chau to enjoy the magnificent beauty and interesting activities!
The Indochina Voyages team.