Virgin Cave ( Hang Trinh Nu) shouldn't be missed to visit while travelers set their feet on Halong Bay, Vietnam. With the association of fanciful love legend, Virgin Cave is considered as the symbol of true love, romantic place for taking oath of love. No words can describe the spectacular beauty of this astonishing grotto without coming here once and enjoy it by yourself.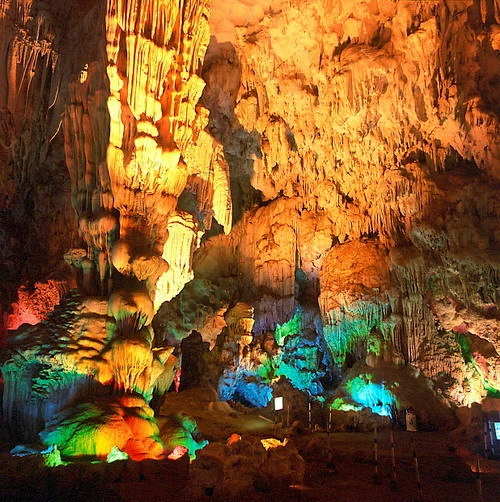 Right in the middle of Virgin Grotto, it's not hard to find out a stone statue of a lying-girl with her long hair hanging down who is looking to the sea in a vain hope. Someone still imagines her vain scream in tune with the wind blowing into the cliff, as the legend claims. Once upon a time, a graceful girl whose lover was in the high time to go offshore catching fish to prepare for the wedding. Waiting for his coming back in vain no more longer, she finally took a small boat, rowed to the sea looking for him. Exhausted, the girl lied in a grotto, looking to the sea and got petrified after the last call. On one frightening night, Halong Bay – Trinh Nu (Virgin) grotto amidst terrible rain and winds, she turned into stone. In the mean time, the boy could not hear her doleful call though he was just several canals away. He struck until blood flowed from his hands, and in his final exhaustion turns his miserable life as the girl (today's Trống Grotto).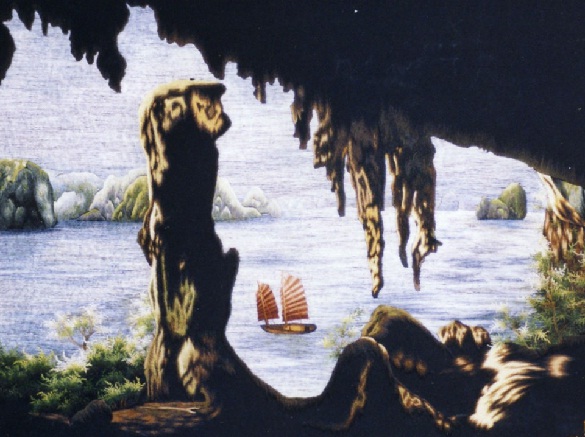 Explore incredible Virgin Cave though roughly 2km of the middle of the island, the system has an array of chambers all with their own distinct unique beauty and awe. Fantastic view of the cave with extremely glittering stalactites would be truly worthy to drop by a close visit.
Tags: Paradise Cruise, Indochina Sails
The Indochina Voyages team.