Even though Halong Bay is all-year-around destination, anytime is a great time to visit Halong Bay, in some months, Halong Bay welcomes more travelers than the others. Though marking the beginning of a hot summer, May has the heat by and large endurable. Actually, May is considered as one of the best months to visit Halong. For more information, you can click: Paradise cruises Halong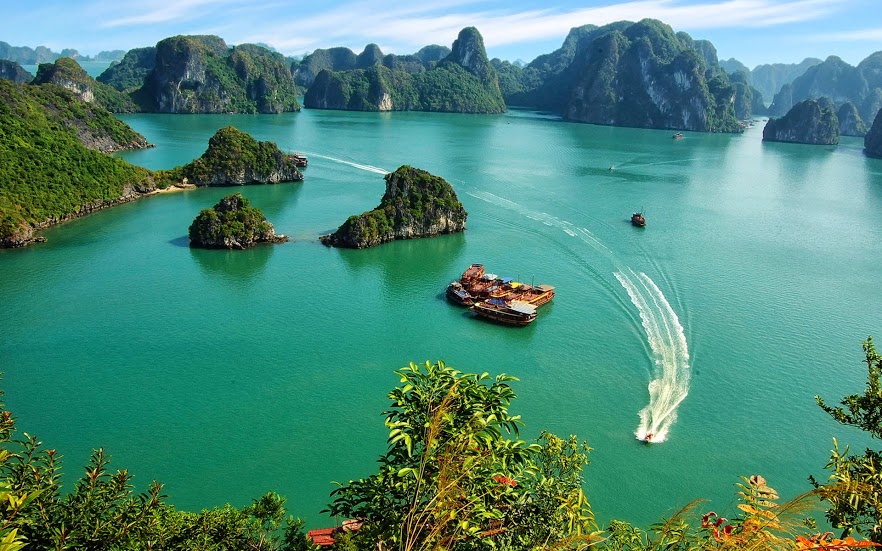 In Halong Bay, summer officially starts in May with the average temperature of about 27.5 degrees Celcius. The maximum day time temperature can spike to 31oC while night time temperature is at 24 degrees Celcius. The daylight time can last for 13 hours and the day is filled with sunshine for about 6 hours. It is 14 days of rain and 192mm of rainfall that increase the level of discomfort and humidity on land. This also makes it tempting to dive into the sea water of 27 degrees Celcius.
Activities on Halong Bay in May
Clear blue sky, beautiful natural wonders on water in sunny weather in May will make any travelers excited to visit Halong Bay. Going swimming on immense sea water of Halong Bay in the morning or late afternoon is an amazing activity. Imagine lying on a beautiful wild beach and observing the magnificent sunset over thousands of great limestone islands, it can be a lifetime memory lasting long during your travel, your mind and your life. Another interesting outdoor activity to discover natural beauty that you should not miss, especially in summer, is kayaking on calm sea water. A must do when you visit Halong Bay on a cruise is paddling to get close to limestone island while getting low to sea water and tasting the beauty all around.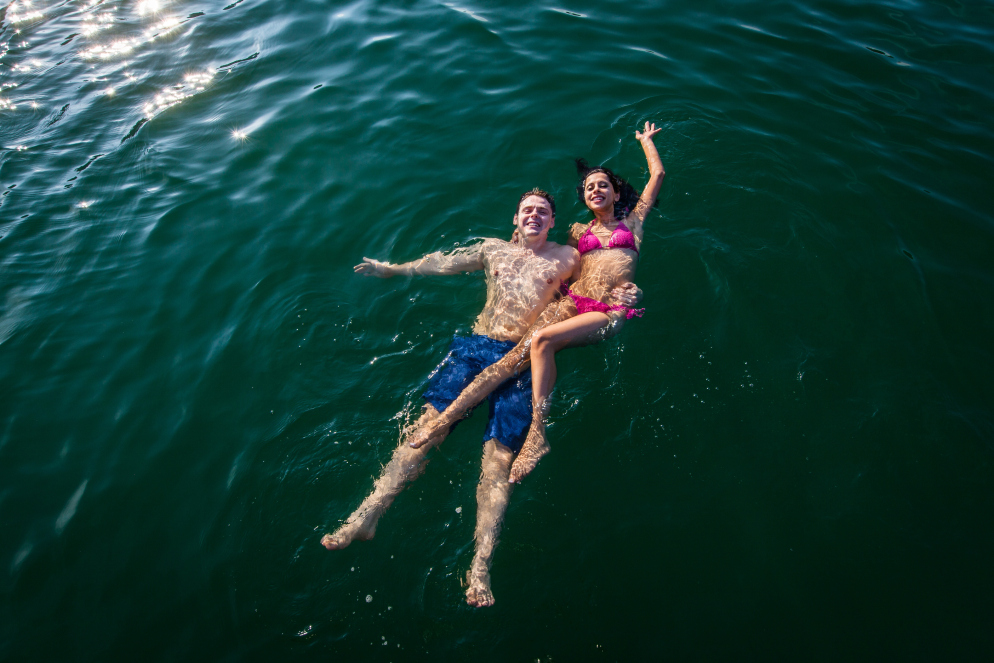 If doing an overnight cruise on Halong, you will certainly have more fascinating things to do such as: biking, trekking on Cat Ba Island, paying a visit to at least one cave on the island, rowing to visit floating village, going fishing with locals, enjoying a BBQ lunch on the beach or an unforgettable dinner in cave, etc. All of these activities become really interesting in this hot and sunny weather of the year. Watching sunset on a high location (boat's sundeck, islands' top) to get the most spectacular view is one more thing that you should not miss. Halong Bay is thought to be one of the best places in the world for sunset watching, so don't miss your chance! You can read more: trip to halong bay
Activities to enjoy in May
Swimming
Kayaking
Sunset watching
BBQ on the beach
What to prepare when joining Halong Bay cruise in May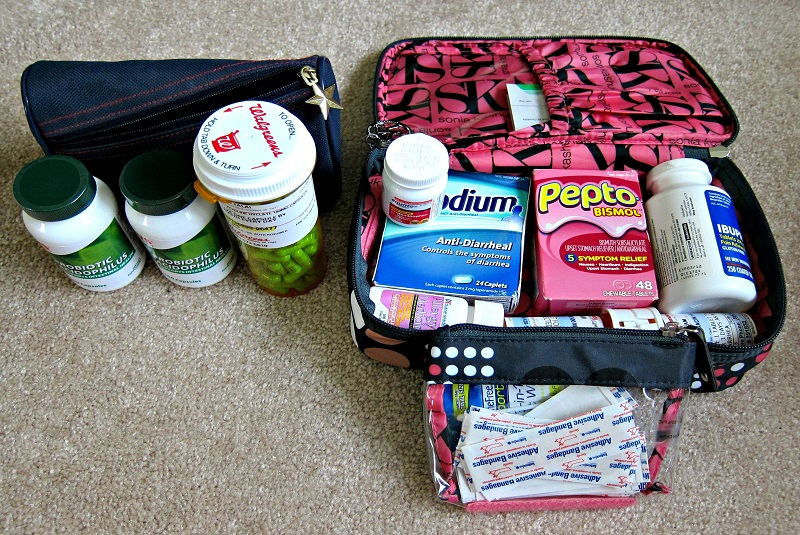 What will you need to prepare for this sunny weather in May – a great time to enjoy outdoor activities?
Bringing shorts, tank tops, flip-flops and sunscreen – the most importantly recommended.
Sunglasses, eyeglasses and contact lens.
A first-aid kit, insect repellent, all prescription and over-the-counter medications in a sealable plastic storage bag.
For beach days, each traveler should pack two swimsuits, one large T-shirt or beach cover-up, two rash guards, one wide-brimmed sun hat or one baseball hat and flip-flops or waterproof sandals.
Pack a light sweater or sweatshirt for chilly mornings and evenings together with a lightweight nylon jacket if the forecast predicts the probability of rain.
Low season with valuable offers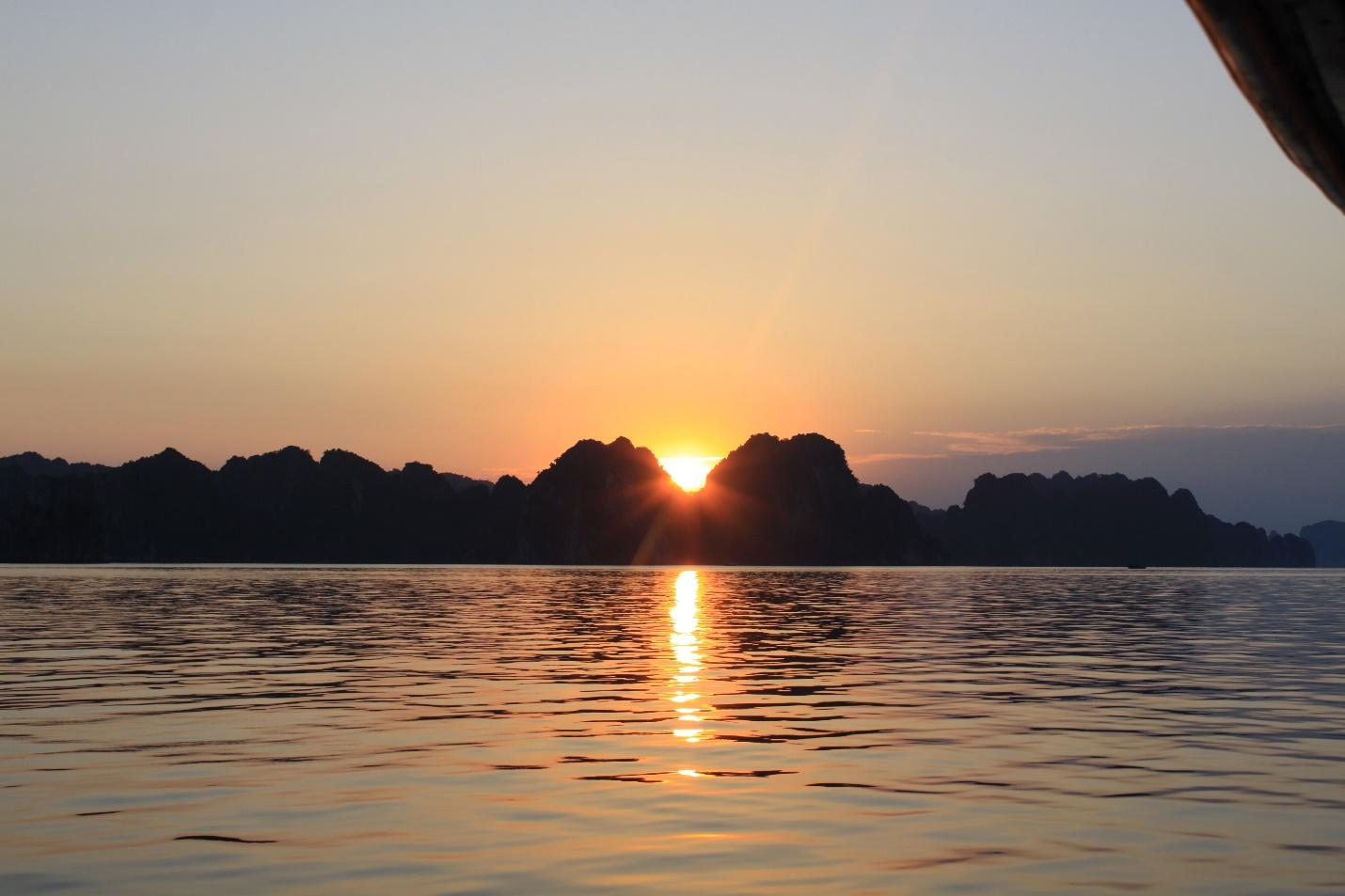 These months from May to September are considered to be the low season for traveling on Halong Bay, thus, starting from the 1st May, most cruise operators will offer special summer promotion. When you choose a cruise in May, let's ask for this summer promotion deal!
Schedule your trip between May and September if you are a budget minded travelers. Many cruise ships offer massive sale off on cabin: compared with other time in a year, during this time, you can save as much as 40% on a cruise trip.
Tips: May, when the weather is just perfect for water based activities such as kayaking and swimming, is secretly known as the best month to travel.
√ Average temperature: 27.5 degrees Celcius
√ Average sea temperature: 27 degrees Celcius
√ Monthly rainfall: 192mm
√ Average hours of sunshine per day: 6
See more:
Asia Travel Lover