Between hundreds of cruises in Halong bay, it's not easy to find a cruise which has good services, nice faculty, in wooden style with a suitable price. V'spirit fleet seems to meet these concerns after our recent inspection in the last July 2014.
The V'spirit Cruise – best of the mid-range cruise Halong Bay
V'spirit Cruise Halong bay has 4 wooden cruises, ranging from 9, 12, 13, and 16 cabins boat so you can easily place a boat that suits you best. These cruises are made from wood and modeled the traditional junk cruises to provide you a closer cruise among the beautiful limestone rock formation of Halong Bay has to offer.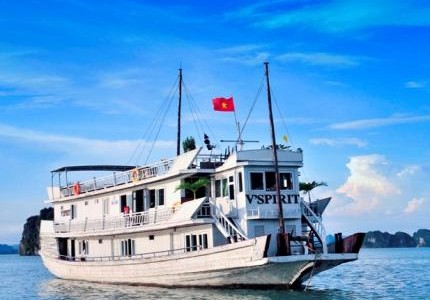 Known as 3 star cruises, but not like the others in its range, V'Spirit has a bigger cabin (16m2) and there is a flexible setting up of cabin type on each boat. If you are a group of 3 people travelling together, a great triple room can save you the cost of an extra cabin with single supplement. If a family with 2 young and energetic children and you're not assured to leave your kids alone in a cabin, a connecting room will solve that problem. But you still want your whole family stay together in just one cabin, a family cabin with 2 double bed will also be available.
Definitely the V'spirit cruise should be your choice to cruise in Halong Bay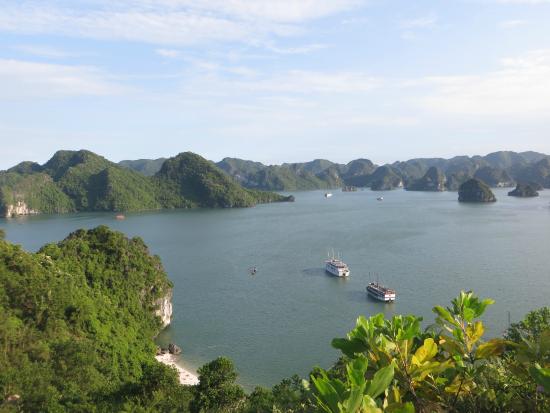 On board, along with your cruises around the legendary bay of Halong, you can have a chance to enjoy a cooking show right at your dining table, where their chef will show you how talent they are in cooking. After dinner, you will have a chance to participate in a very tricky and difficult game called "Tri Uan", an old traditional game of Vietnam. To add more value for your cruise of a life time in Halong Bay, V'Spirit can offer you S.U.P (Stand up paddle) – freestyle kayak with more adventurous for those who want to challenge themselves. For those who expect a leisurely time near the water, their team will offer a gentle rowing boat visit to Luon cave or a fishing village where local fishing people anchor and stay.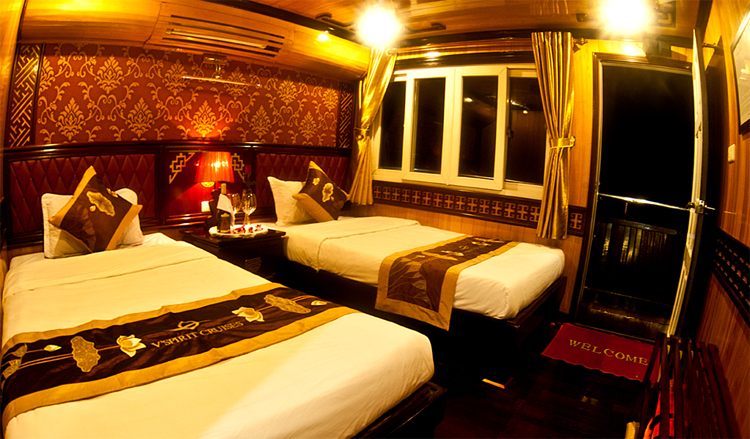 That said, V'Spirit is one of the best mid-range cruises in Halong Bay and their crews would make your time in Halong bay truly a memorable one, a great experience ever
Don't hesitate to contact www.halongjunkcruise.com to have the best offer with this cruise!