Co To Island in Quang Ninh province is known as one of the most pristine beauties in Vietnam. If you have never visited Co To, you might find it hard to imagine how fascinating and charmingly beautiful this island really is. On your visit to Co To, you will not only have a chance to become only one with the nature in a fresh and relaxing atmosphere of the blue clean seawater, but also be able to visit natural reefs, fishing villages and islets; Ho Chi Minh's monument; primitive forests; impressive lighthouse of Co To and Co To pier. To get more information, you can click: Alova Gold cruise Halong
This article will take to you some of the most interesting things to do and beautiful destinations to visit in Co To Island.
Small Co To Island
Thanks to beautiful pristine beaches, the uninhabited island of small Co Ti Island, which is about 1km far away from the big one, attracts the largest number of tourists among islands in Co To. To go the small Co To Island, tourists could rent a wooden boat (without needing to apply for a license) with the whole traveling duration of 25-30 minutes. Each boat can accommodate approximately 12 people. Sleeping in the tents on the beach here gives travelers, especially those who love to experience something new an interesting feeling.
Monument Of Uncle Ho
The single monument of Uncle Ho, which was agreed to establish by Uncle Ho after his visit to Co To on the 9th of May, 1961, is situated in the town center, next to the Love road it is . On the island, there is a venue for cultural exchange serving both locals and travelers, at the weekends and during festivals.
Uncle Ho Beach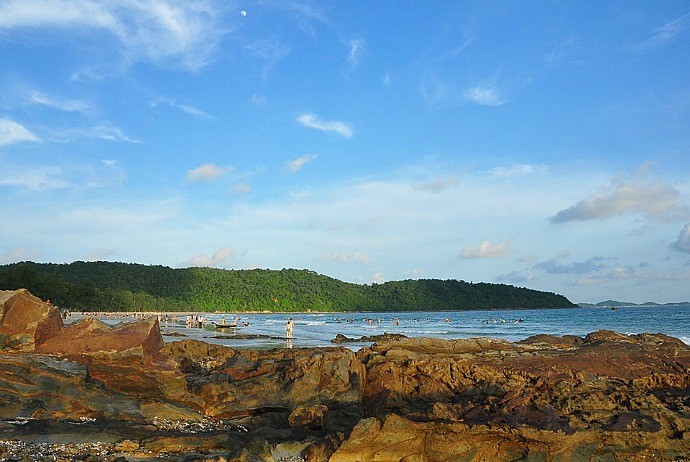 Located just outside of the island, Uncle Ho Beach is a main beach of locals, the most crowded one as well as the most beautiful spot for contemplating sunrise. Running 15km through the last point of the island, this beach has the paved road running along the coast along with white sand framed by the green casuarinas forests. On this beach, you can find an erected monument of Uncle Ho which commemorates the day he paid a visit to this island. That may be the reason why this beach was named Uncle Ho Beach. Halong Pelican cruise
Enjoy peaceful life at Bac Van Port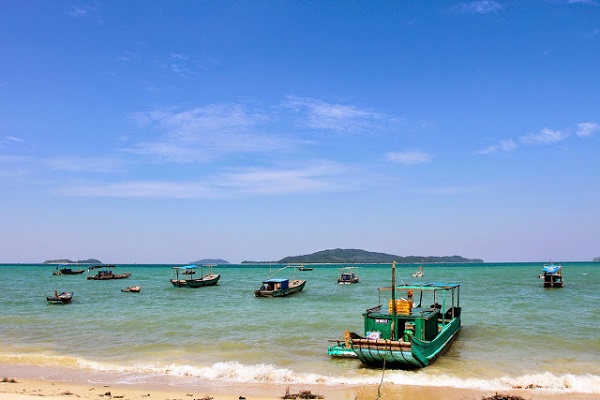 Bac Van Port, which is located about 11 km from the center of Co To, is still a very gentle and calm sea. From the port, you can quickly catch an eye on the nearly 15km long Bac Van beach running to the end of the island with amazing wild beauty in the wind and sunlight of Co To.
Experience a stay at wooden houses on the beach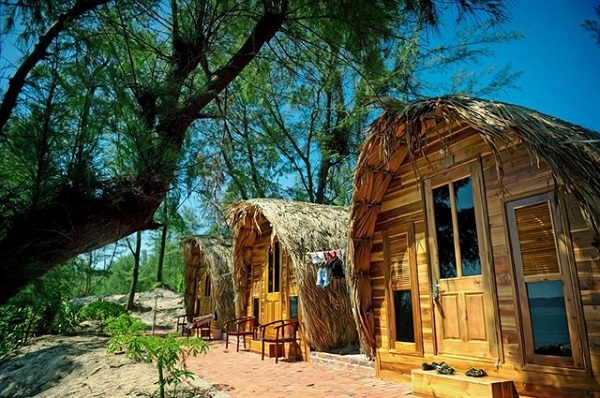 When visiting Co To, a should-not-be-missed experience is wooden houses in this landscape. Experiencing at wooden houses, with the average price of around 22 USD per room per person, accompanied by flexible services such as BBQs on the beach, means of transport, will give you exciting moments in this summer holiday. Note that as in summer, wooden houses are more and more scarce, you should make a reservation in advance.
Enjoy romantic BBQ on the beach at night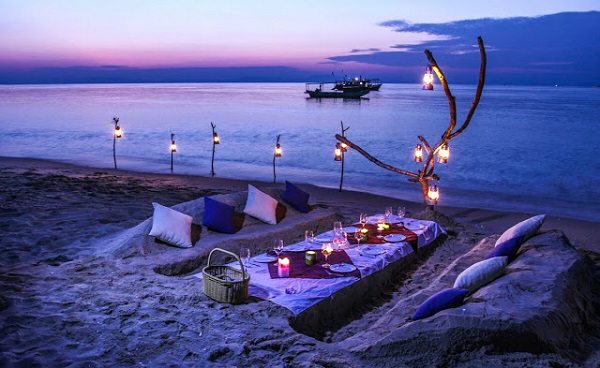 BBQ on the beach is your time to enjoy delicious fresh seafood newly caught in Co To on rows of chairs and tables set up in a romantic and unique style. You can grill, process seafood by your own and then take the remaining day to sip a cup of wine.
Ecotourism tours in the forest of Co To Island
Another option to consider when you are staying in Co To is the perfect ecotourism tours in the forest of Co To Island. Actually, you can hire a boat to explore the islands, go snorkeling or fishing (of course, in the company of the boatman). When being tired of walking around, you can simply sit down and sample the amazingly tasty seafood. You are free to choose to either hire a native to cook for a very good price or cook by yourself!
See more:
Asia Travel Lover