If Ha Long Bay can be seen as a graceful lady of the Tonkin Gulf, then Bai Tu Long Bay is a charming but shy virgin not far away from the touristy site
Bai Tu Long Bay consists of hundreds of islands, among them there are some major islands and have residents such as Van Don, Quan Lan, Ban Sen, Ngoc Vung, Cua Ong. In the legend of Vietnam, Ha Long was where the Sacred Mother Dragon descended and Bai Tu Long was where its children descended to help ancient Vietnamese people fight back the invaders. Today's islets and islands in the two magnificent bays are remained emeralds that Sacred Dragons puffed to create defending walls. These two bays have special meanings to Vietnamese in terms of culture, archeology, geology and economy. Tours in Indochina Vietnam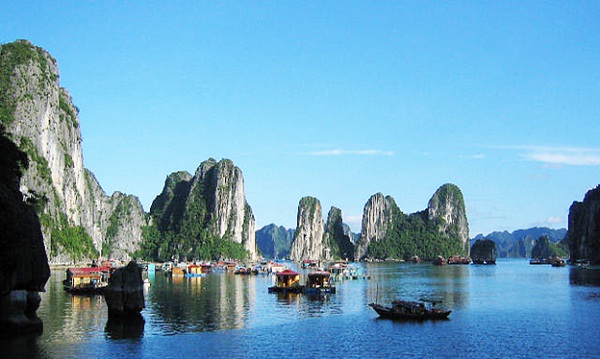 Embark at Bai Tu Long Bay, you will immediately forget all your worries, indulge yourself in the Heaven on Earth because you deserve it. An extraordinary feature of Bai Tu Long Bay in comparison to other tourism sites is that it still remains the pristine of an untouched beauty spot. And immerse yourself in a luxury cruise surrounded by fascinating natural beauty is beyond compare.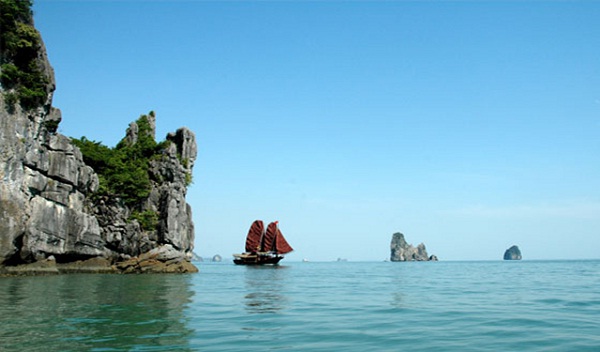 Imagine yourself wake up and out of your window is the foggy sea, looming far away cliffs and islets, you want to have a better view so you decide to go on the bow of the cruise. In your eyesight is the stunning scenery of the rising sun, the rays is guiding for the sailing boats, fresh air and fresh breezes of a brand new day welcome you. Faraway islets and cliffs with various sizes and shapes gradually appear in your sight with the evergreen of the life. The immense emerald color of the water here in a second makes you feel like you are lost in a magical world. Everything is like in a fairytale but so close and so real that you realize how marvelous Mother Nature can be. Halong bay tours in Vietnam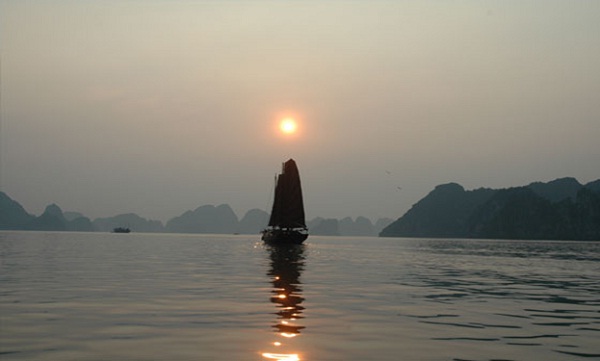 Many of our tourists agree that admiring the sun rise on the bow of a cruise in Bai Tu Long Bay is one of the unforgettable moments in their life. Life, all at once, becomes so fresh and it seems like many beautiful things are waiting for us to enjoy. La vie en rose, as the French may say.
After breakfast, you will be guided to explore the formation of caves, islets in the bay by kayaking or cruising. Mother Nature blesses this bay with amazing formations in each cave and islet, different shapes of stalactites and limestone will definitely leave you in awe.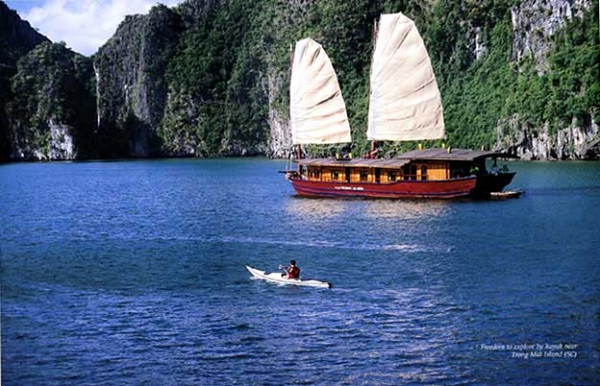 At night, a dinner in cave will be a whole new experience for any tourist. Raindrops in the thousand-year-old cave, ocean breezes, gentle waves, fresh seafood will bring to you a cozy, romantic and extraordinary dinner.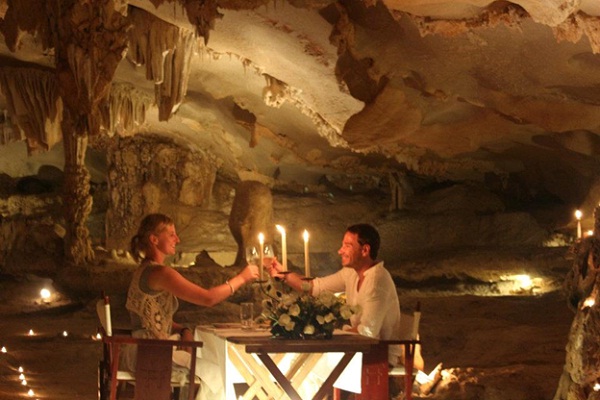 The most important element to create the attraction of Bai Tu Long Bay is its virginity, its unspoiled beauty. However, we are honored to be the first to legally introduce to tourists all over the world the Heaven on Earth of Tonkin Gulf.
Asia Travel.
Read more: