Rugged and mountainous Cat Ba, the largest island in Halong Bay, is emerging as Vietnam's adventure landscape and ecotourism hub. Cat Ba Island has become one of tourism  beloved destinations of Vietnam, with a large range of the activities advertised to be totally nature-based. There's an energetic roll-call of activities for all travellers, including sailing, bird-watching, cycling and hiking. We highly recommend a trip with kayaking, rock climbing and taking an overnight cruise in Halong Bay, Lan Ha Bay  or Bai Tu Long Bay with stunning natural beauty. Any visitors have ever been there, unforgettable memories would stay for good.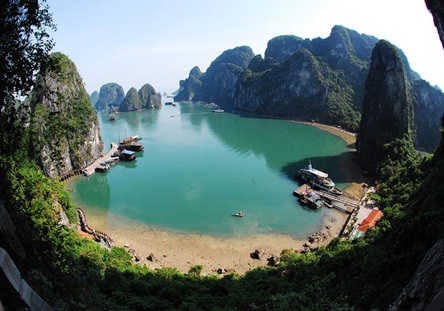 Cat Ba is one wonderful place for those travelers who want a wide array of adventures and relaxed feelings. The word "Cat Ba" derives from two words: "Cat" means sandy, "Ba" means "Women". Therefore, Cat Ba Island means "Women's Island". As its name has shown up, legend created this many centuries ago. Once upon a time, three women of the Tran Dynasty were killed and their bodies floated all the way to Cat Ba Island. Each body washed up on a different beach, but luckily found by some fishermen and local people built a temple for each woman to memorize them. Nowadays, Cat Ba is becoming more spectacular and attractive to visitors indeed. Travellers can kayak and take boat cruises through Ha Long Bay and the Cat Ba Archipelago. It would be really great to hike through the national park, mountain bike around the Island and spend time on Monkey Island offshore. Feeling relaxed time, exploring caves, swimming on Cat or rock climbing on the limestone karsts – it's a must to experience them on Cat Ba Island on the limestone karsts. Moreover, Cat Ba National Park makes this glittering island more pronounce.  It was recognized by UNESCO in December 2004 as a Biosphere reserve of the world.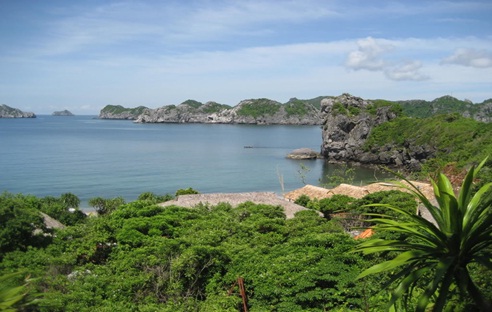 Travelers to the North Vietnam would rather spend one day trekking Cat Ba National park with wide tree lined around, breathtaking views, exploring hidden caves on a hired motorbike. Cat Ba Island has three main beaches which are great and quiet. They're all beautiful white-sand beaches, good service resorts, strange style accommodation and wifi free everywhere. Cat Ba's best weather is from late September to November, when air and water temperatures are mild and the skies are mostly clear. Cat Ba has been well-known as a major travel destination for foreign and Vietnamese visitors alike because of its typical island life style.
The Indochina Voyages Team!