After Halong Bay boat tour, have you thought of the next destination in your Vietnam tours? This time, our journey will be in Cat Ba Island. Cat Ba Island is where the sea forest meets each other to create a rich natural population with many rare and precious flora and fauna. Cat Ba National Park is located on Cat Ba Island, Cat Hai District – Hai Phong City and 60 km from the city center. This is an indispensable trekking point for young enthusiasts to discover.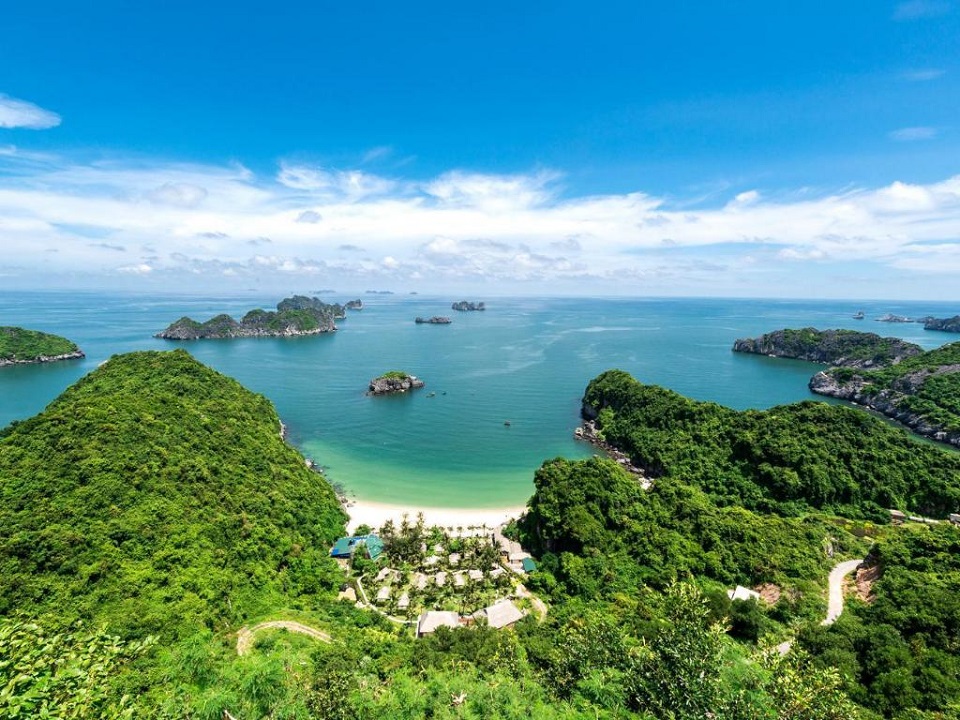 With a total area of up to 15200 ha, Cat Ba National Park possesses an ideal natural environment for the development of many types of plants and animals. UNESCO's garden is recognized as the world's biosphere reserve. Here you can see countless typical limestone forests or caves, cascades, streams following the flow of water in the rainy season to the sea. In addition, Cat Ba National Park also attracts travelers by the value of human history. The archaeological relics found here indicate that people may have lived in this land from 6000 to 7000 years ago.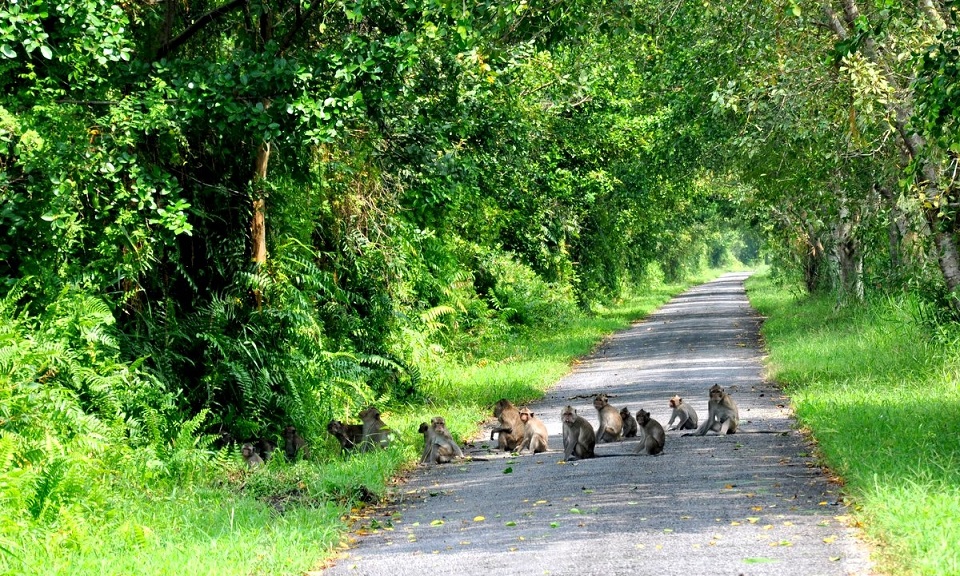 How to discover Cat Ba National park
From the center of Cat Ba National Park, you can choose 5 routes to learn and explore the flora and fauna resources of different forest types.
The first option is the long routes that take you about 4-8 hours walking and climbing. In this journey, you will cross Frog pond – Viet Hai route; May Bau – Hospital Cave; Kim Giao – Me Con – Tung Di. Short routes with a visit time of 2 to 3 hours for motorbikes, bicycles, cars and walking and climbing include Kim Giao Forest Route – Ngu Lam Peak, Environmental Education route; Trung Trang – Uy Ban cave route.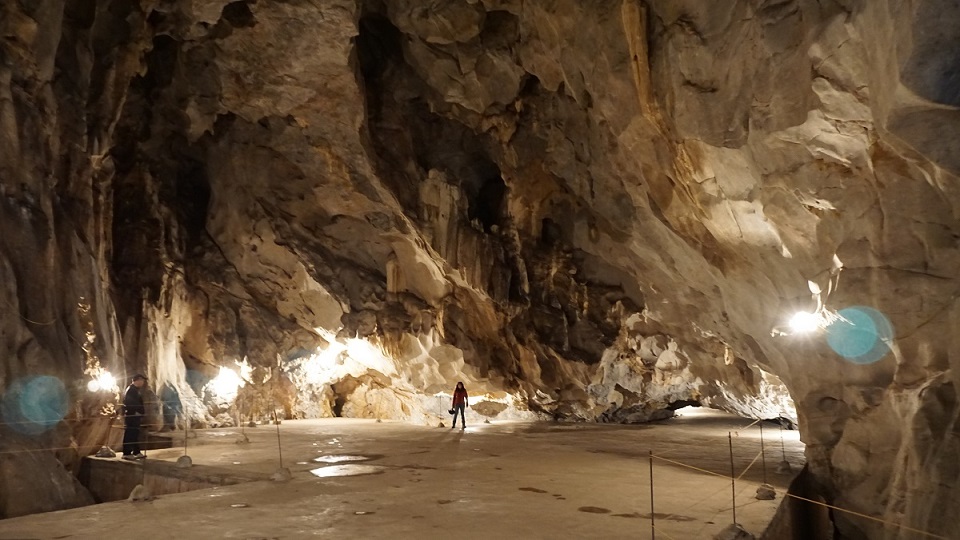 After departing from Hanoi at 5 am, you will arrive at Cat Ba at around 9 am. Your trekking tour in Cat Ba National Park starts with 8km of trails in the forest of lush green trees. The first trekking distance of about 100m is the most difficult as it increases the level of shifting along with the stone steps. To join in this activity, you will have to prepare a good physical strength to get over the thick woody forest with wet, leafy carpet in everywhere you go. Do not let the dispersion scare you and take advantage of the senses to observe the forest space instead. Sometimes, it is interesting to take pictures of some forest creatures like rodents or spiders that will appear suddenly to surprise you.
Now, you must wonder among many places to go and activities to do in Cat Ba National park, which one should you choose to complete your wonderful journey. Here are some top places to visit and things to do in Cat Ba National park that you should keep in mind.
Frog Pond
After a long way to climb up the mountain, at noon, in front of you will be an immense water surface which is Frog Pond. At this point, you can take a break and enjoy lunch with the frog tingling here. It is best to bring some food and water with you for convenience. Hai Phong spicy bread can be a suggestion for a great lunch.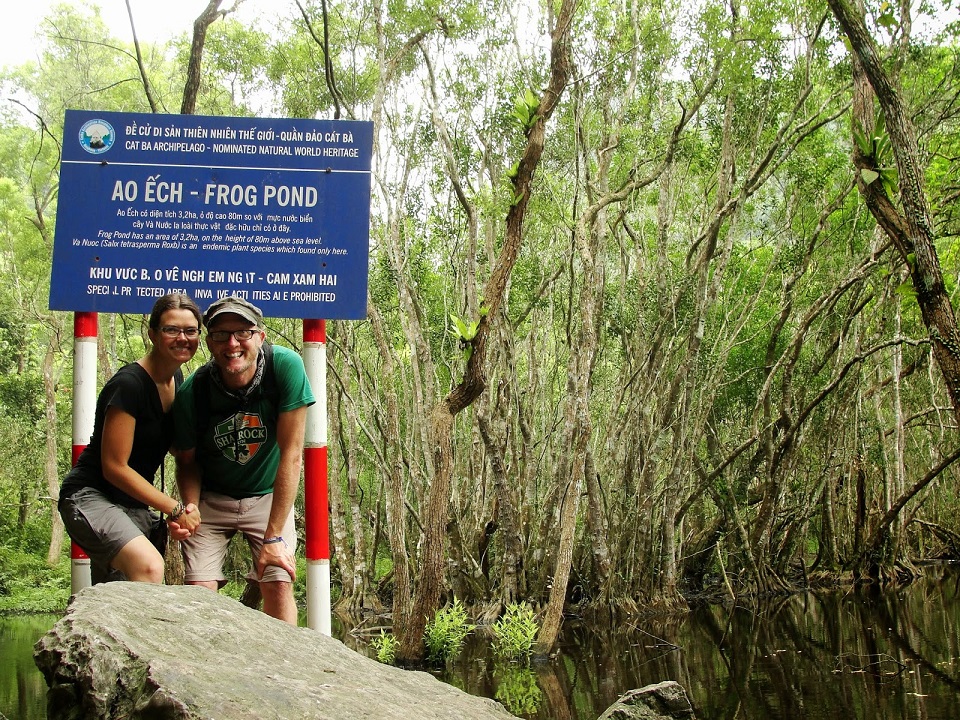 Frog Pond is the only highland submerged forest in the North, which is about 4km from the forest gate and about 4km from Viet Hai fishing village. It is also a famous beauty spot of Cat Ba National Park with a total area of 3.2 hectares, located halfway up the mountain at the altitude of 80 meters above sea level. The water here is really clear and rarely shallow. Reaching from the pond bottom are thousands of trees named Va Nuoc that only found in Frog Ponds with 5 to 10m high. After lunch, you can continue your journey from Frog Pond to Viet Hai fishing village.
Viet Hai fishing village
Thanks to pristine natural landscapes and hospitable people, Viet Hai fishing village has attracted a large number of domestic and international travelers. If you have the opportunity to set foot in the fishing village, you will really have an unforgettable experience. Surrounded by high mountains and old forests of Cat Ba National Park, Viet Hai fishing village has a quiet and peaceful atmosphere, charming beauty of the northern village.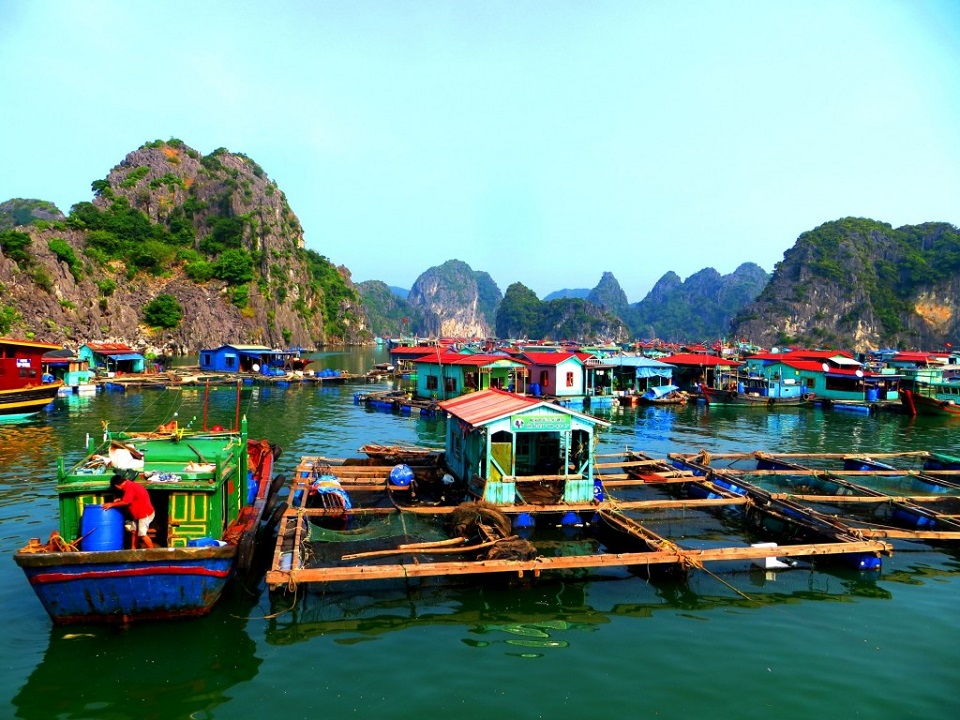 Previously, Viet Hai was almost separate from the outside world; which helps to protect the wildlife and remote mountain forests and pristine landscapes like the ancient Vietnamese life. That is also a unique feature to attract travelers to come and discover this fishing village in Cat Ba.
Local people in Viet Hai still retain their own life by bearing the same characteristics in the old day. Coming to Viet Hai fishing village, you can participate in plowing activities or experience being a fisherman.
Although it is one of the poorest communes of Cat Hai district, people here seem to be satisfied with their current life. Discovering Viet Hai fishing village is definitely one of the most unforgettable things to do in Cat Ba National park.
Trung Trang Cave
Trung Trang Cave is located in Trung Trang valley, 15 km northwest of Cat Ba town. You almost have to stoop all the way through the cave in your journey of about 300 m long. Over millions of years of geological tectonics, this cave possesses thousands of natural stalactites of unique shape.
This Cave is called by local people as "golden storage". The reason is when you go further into the cave, you will meet stalactite gleaming under the dim light. These stones are in a crown shape, a strip of brocade, etc.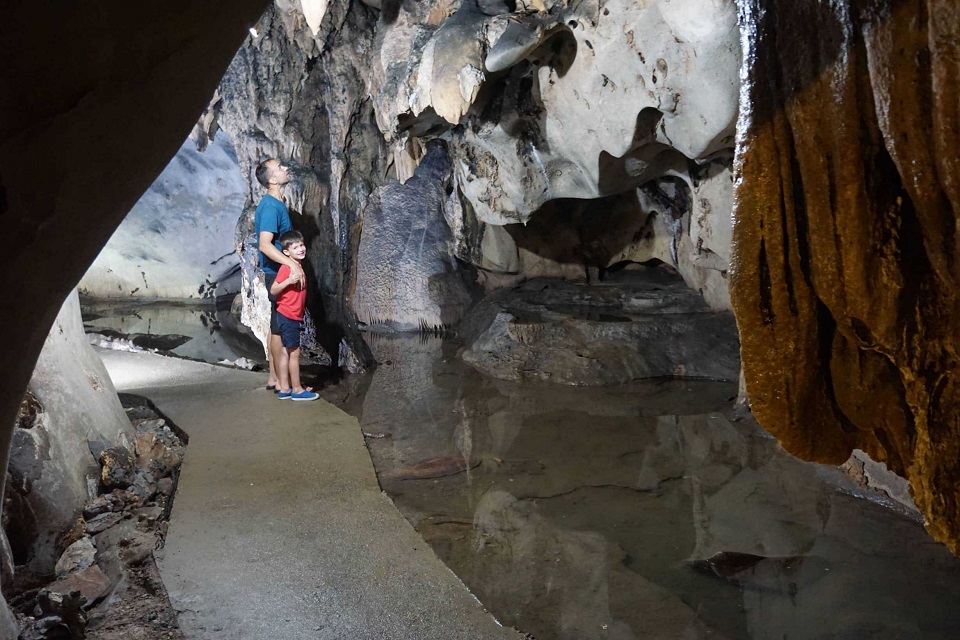 Owning a mysterious ecosystem in darkness, Trung Trang cave is the home of many species; such as bats, birds, insects, and reptiles. You can find here the limited lighting system; which is to preserve the characteristics of the ecological environment within the cave.
As a representation of more than 150 large and small caves in Cat Ba archipelago, this special cave shows not only prehistoric of Vietnamese with fossil bones, stone tools; but also the historical site of Vietnam the national construction and war period.
Suggested Cat Ba tours
If you are planning North Vietnam tours, combining Halong Bay tours with trip to Cat Ba is a perfect idea. Here is our suggestion for Hanoi – Halong Bay – Cat Ba Island itinerary:
That is all you need to know about Cat Ba National park. Pack your bag now and have a fun trip to this exiting destination!
Phuong Dao – Travel Lover