An overnight Cruise in Halong Bay? It sounds like an easy task, but wait until you start to sit down, search the information of Halong Bay or Halong Bay Overnight Cruise on Google. It will give you as much information as you need with over 7.1 millions results to the word Halong Bay itself and 6.3 million results to the word Halong Bay Cruise. Among those numbers, I will show you how to pick a Halong Bay overnight cruise which suits you the most.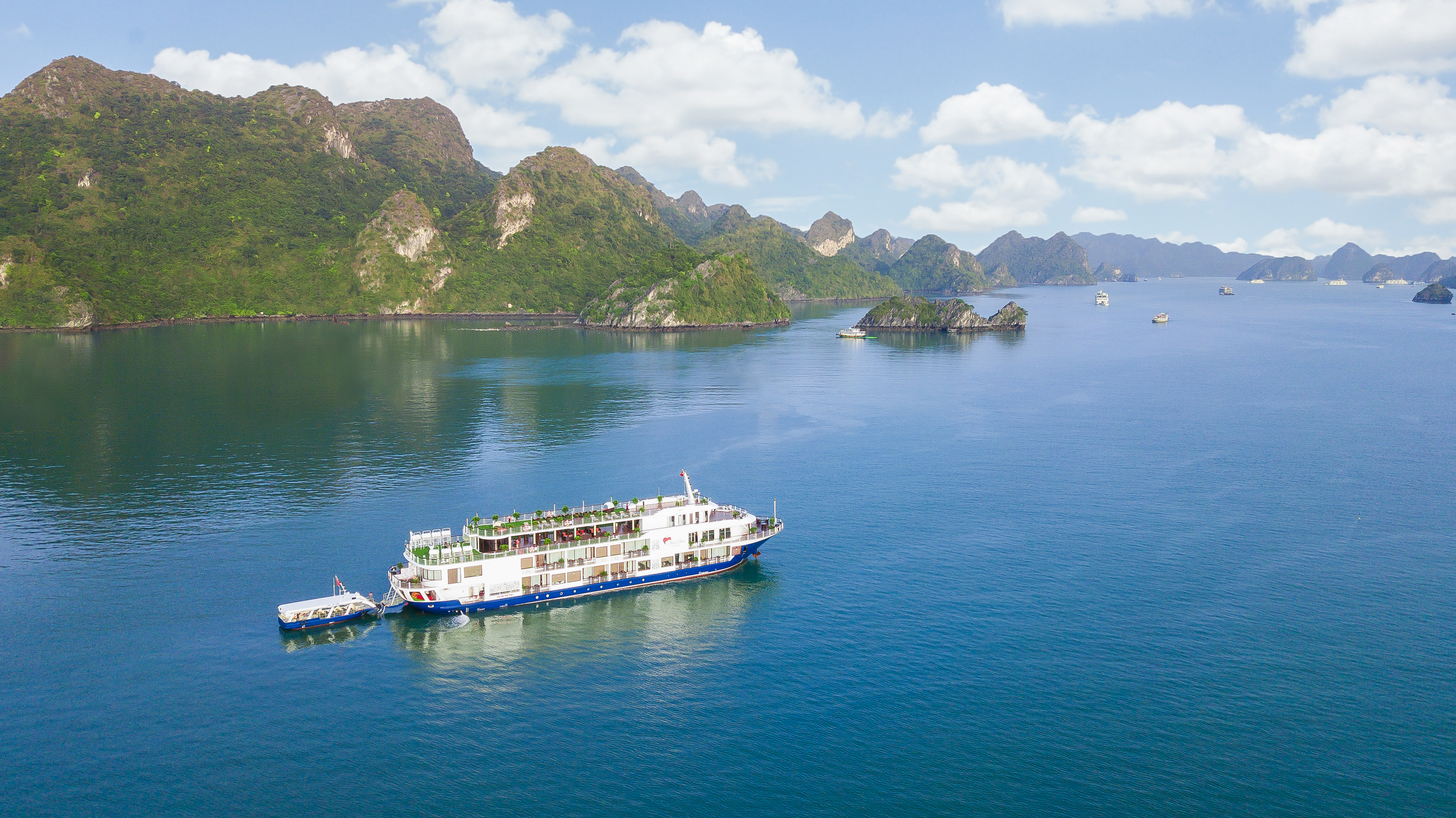 Go for a further step, you may want to get some reliable Halong Bay tour reviews on TripAdvisor, Fodors and other forums, that's when the confusion starts. There are over hundreds of choices for you, million of international travel agencies, local agencies, with hundreds of online booking sites are waiting to serve you. Moreover, if you ever put a question up on travel forums, the travelers there may give you very different experiences they had. You might doubt yourself if you should trust these Halong Bay tour reviews.
After all, you will create your own criteria for your Halong Bay overnight cruise. Will you go for the cruise price. quality of size of the boat? Of course you want them all. "I want an excellent Halong Bay overnight cruise with good price" is the common request from our customers. Since the unfortunate junk sinking happened in Feb 2011, the number of 11 casualty shocked the international news. People started to care about the quality and safety of the boat they will be on, the boats themselves started to do annual check-ups and put more safety standards in. The government started to get the action together. And no, you never want to be on one of those sinking boats, never!
But how can you choose the right Halong Bay overnight cruise for you? Let's divide them all into 4 categories of Luxury, Deluxe, Superior and Standard (prices & quality-wise). And we will give you some practical hints on each category as following:
Luxury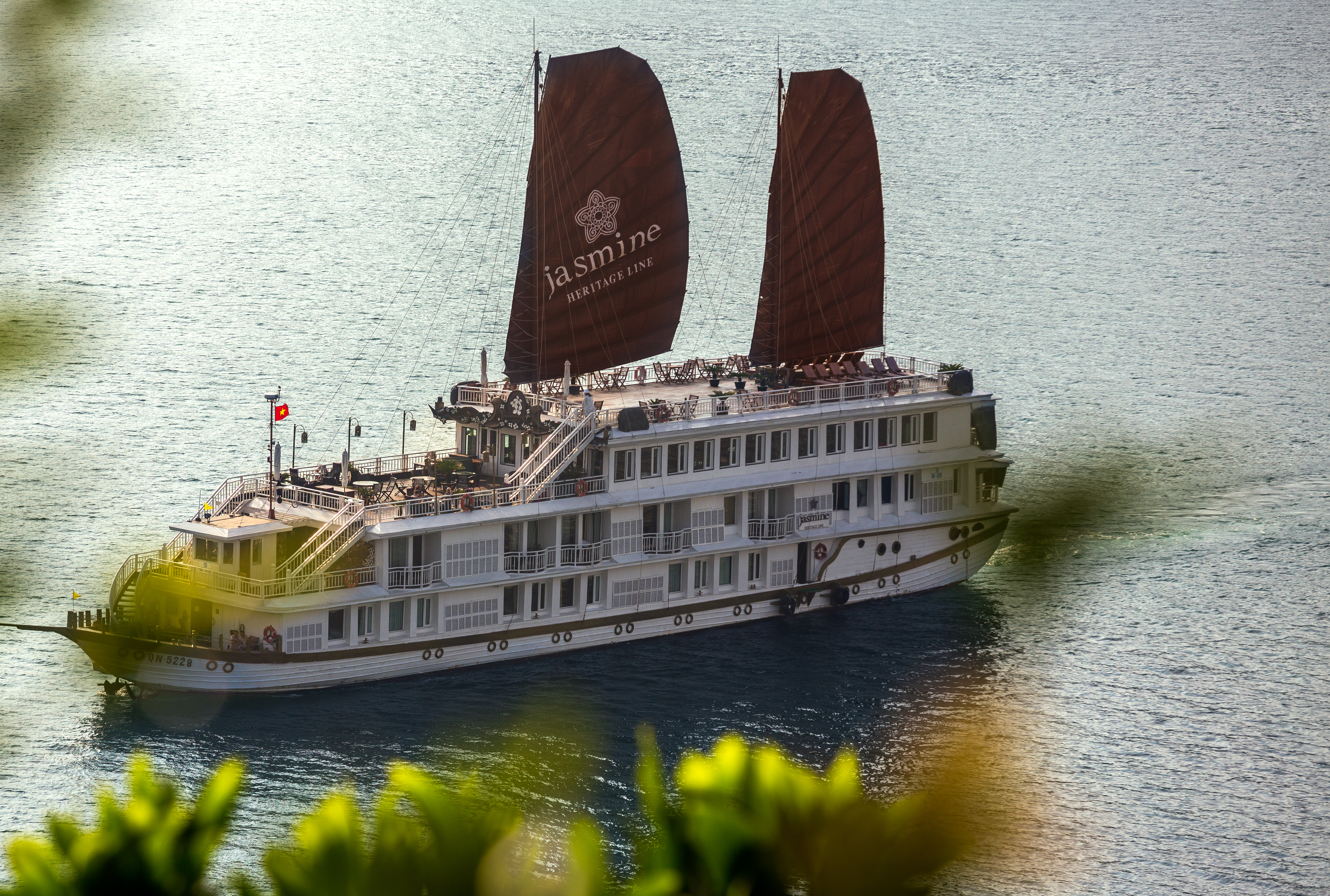 The name says it all, you pay the most and you get the best services in Halong Bay. But still, don't hold your expectation too high, cause Vietnam is still working hard on the definition of customer service. We are getting there. So let's translate the word luxury means the most beautiful cruises on Halong Bay, equipped with fancy amenities. If you are looking for a young crowd, this is not the boat you should go on. Mid-age to Seniors couples are the main stream of customers on these cruises.
Cruise names for references: Dragon Legend, Jasmine Cruise, Au Co Cruise, Paradise Elegance, Indochina Sails.
Price range: >200USD/person for a 2 days 1 night cruises.
Deluxe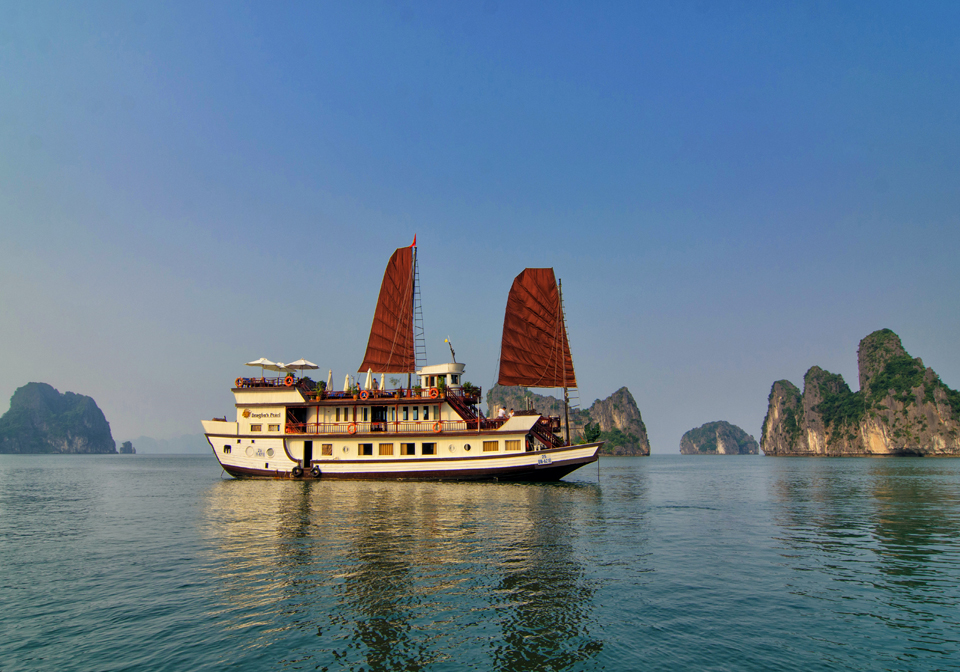 Deluxe cruises are the mid-range junks with a more relaxed style, or some of them are very family-oriented in the way they serve, the quality of the boat, food and staffs are all good. In general, it's worth the money you are paying for.
Cruise names for references: Bhaya Classic Cruise, Dragon's Pearl Junk, Prince Junk, Treasure Junk, Aphrodite Cruise.
Price range: 120-180 USD/person for a 2 days 1 night cruise
Superior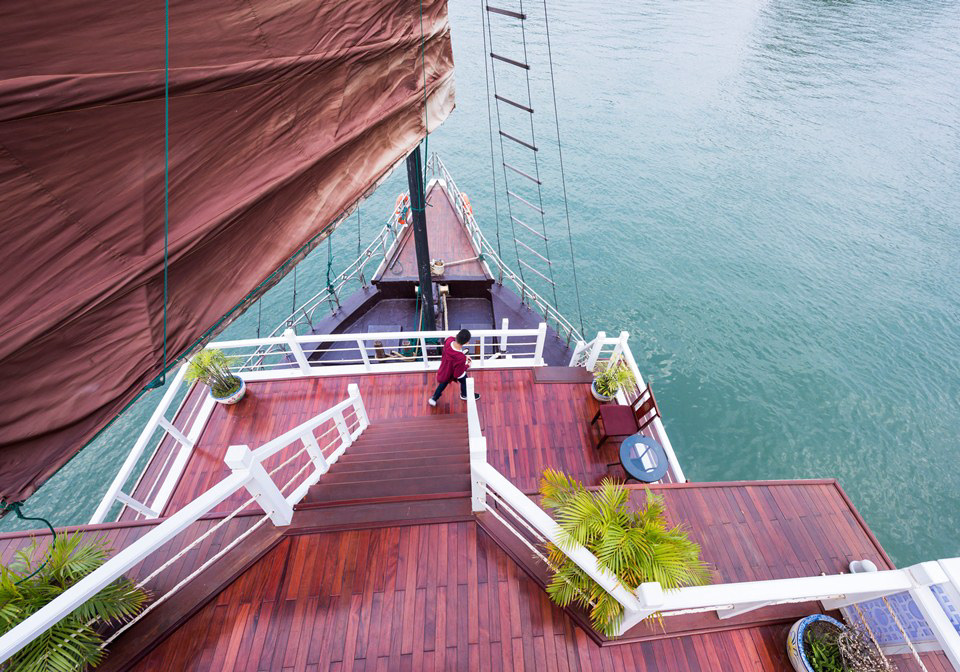 Superior cruises are valued choice for travelers, there is a vague line between the Deluxe and Superior range, in general, we will judge by the awareness of customers of the staffs on boat.
Cruise names for references: V'spirit Cruise, Oriental Sails, Calypso Cruiser, Huong Hai Junk, Swan Cruise.
Price range: 80-120USD/person for a 2 days 1 night cruise
Standard
These are the dirt-cheap Halong tours you may find online a lot and also at the travel desk in the Old Quarter in Hanoi. We just want to give you a head up that the quality or the services on boat will be different with what they advertise or what you see on the photos. Not to mention these boats are selling too cheap, so imagine how can they get enough money to do annual check-ups? We do not recommend these boats cause we cant guarantee the services they deliver. You can also find a lot of complaints on Halong Bay tour reviews about these cruises. So please, save your trip because Halong Bay is beautiful!
That should give you a brief picture of what is going on in Halong Bay, we appreciate if you have any value information to make our self-judge to be more accurate and perfect.
Book a Halong Bay cruise with Indochina tours reviews
Asian Travel Lover