Van Don is an archipelago around the East and Northeast of Bai Tu Long bay, but is located on the East and Southeast of Quang Ninh province. It consists of 600 small and large islands. The largest island is Bau with about 17.212 ha in area. The islands are limestone topography with of 200 ÷ 300 m in height above sea level and there are many Karst caves. Travelling to Van Don, visitors not only enjoy themselves with the beauty of creation and nature, but also go sightseeing the temple Cai Bau, visit the fisherman's life and enjoy the fresh seafood indigenous people. Halong bay cruise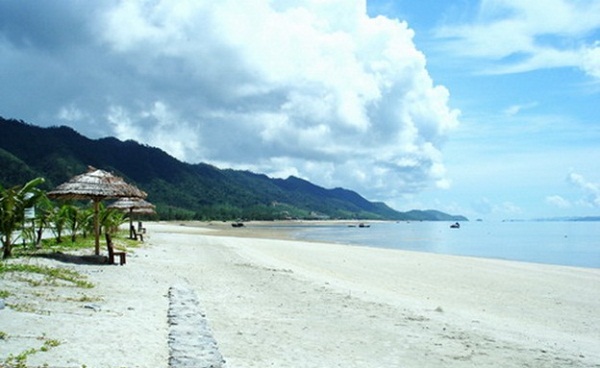 Van Don natural scenery is incredible with mysterious views standing like a giant shield that protects Eastern Sea. Van Don Beach is famous for valuable seafood and beautiful beaches on Quan Lan, Ngoc Vung, Minh Chau, Son Hao island. Moreover, tourists coming from all over the world have been attracted by magic caves on the islands. From Thien Nga Island about 15 km, visitors will find a series of wide pristine beach with white and smooth sand to tens of kilometers in length. The beaches are hundreds of meters in width from the shore, a moderate depth of and blue water. Beaches are attractive destinations for visitors when travelling to Halong Bay, especially to dating couples. The tourists who love discovering can also take the opportunity to enjoy miles of white soft sand beaches from Quan Lang to Minh Chau. People prefer to call it "the heaven in life". No man foot has ever come here, there are just leaves making their prints on the sand. Nowadays, the youth have trend to visit Van Don to enjoy their honeymoon or take wedding photos. The main reason making them choose Van Don is beauty landscapes as heaven in there. Read more: V'spirit Cruise Halong bay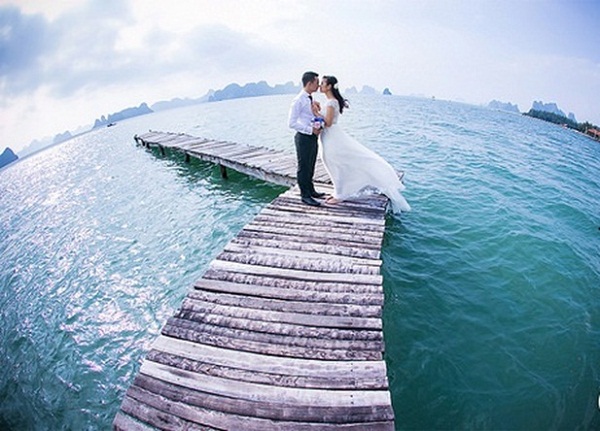 In addition, there are delicious seafood, fresh air and the historical culture that has great potential for economic development services tourism. Travelling to Van Don, tourists can experience the traditional culture in the lives of fishermen, Cai Bau Pagoda and explore some interesting caves and islands as Chopsticks Island, Soi Nhu cave, Thien Nga, etc.
In Van Don, visitors can explore the great landscapes as paradise on the Earth. It takes at least 2 days to complete a tour of Van Don and about 6 hours if you go around the island by boat. Tourists can book a day and a night cruise on a boat or stay there in hotel to enjoy their holiday or honeymoon such as Halong Bay cruises, Halong Bay Junk, Halong Bay tours Viet Nam, etc.
The Indochina Voyages team.
Read more: