Travellers to Halong Bay often interested in exploring mysterious caves or overnight on luxury cruises. There is one thing you should also know, Halong in particular and Quang Ninh Province in general has a lot of unique culinary specialties that should not be ignored in your Halong tour.
1.     Halong grilled chopped squid served with sticky rice
A plate of sticky rice presented with attractive slices of grilled chopped squid looks very eye-catching which will make you want to enjoy immediately. Sticky rice is not only aromatic but also flexible as its main ingredient is newly harvested high quality glutinous rice while Halong's famous grilled chopped squid has a very unique taste which is imbued with the natural flavor of the sea, as the local people often say. Your tour to Halong Bay will never be perfect without, at least once enjoying this popular specialty. Indochina tours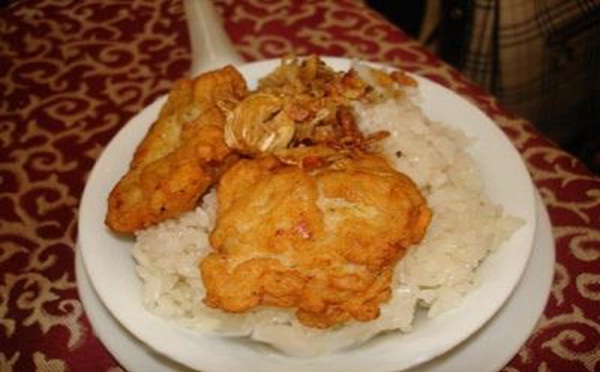 2.     Quang Yen Horseshoe Crab
From the main input natural horseshoe crabs caught from the sea, the cook in Halong can cook many different dishes including horseshoe crab salad, deep fried horseshoe crabs' eggs, steamed horseshoe crab, etc. Dishes made from sea horseshoe crab are fresh and delicious so you should definitely not ignore them if you have a chance to travel to Halong. Travellers can enjoy dishes cooked from sea horseshoe crabs in the town of Quang Yen, Quang Ninh Province or at seaside restaurants in Halong city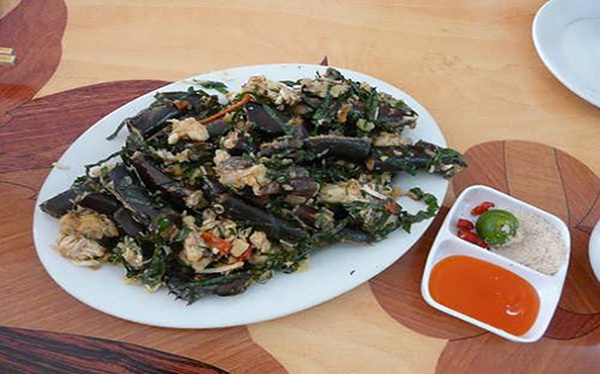 3.     Ga Gu cake
The strange name of this cake means satisfaction in Vietnamese. According to local people in Halong, Gat Gu cake which is made from rice powder and then shaped in a long roll is served with fish sauce. In order to make this unique cake, locals have to soak rice with water overnight before grinding it into liquid. The next step is mixing the liquid with cooked rice to ensure that those cakes are sticky and soft. The cooks then pour the liquid onto a mound and cover with a lid and finally use a bamboo stick to roll the cake into long shapes. A secret to the unique flavor of this dish is a mixture made from steamed fish sauce together with chicken fat, chili and onion to have a cheesy, delicious taste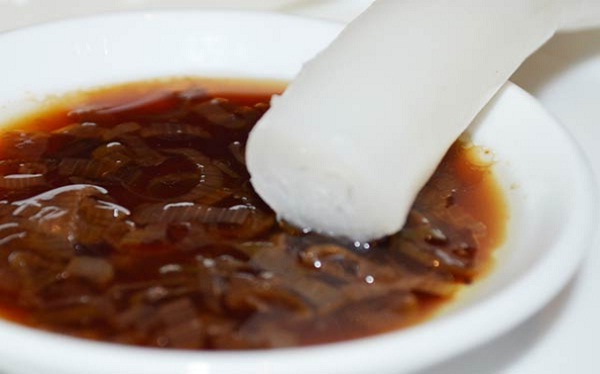 With stunning limestone, nice beaches, mysterious caves and attractive specialties, a Halong Bay tour will bring you many interesting experiences
Travel lovers.
Read more: