There are many activities for visitors to do in Halong Bay, and among them, kayaking is pretty much recommended by most tourists. Why you really should try kayaking in Halong Bay? Let's find out the reasons with us.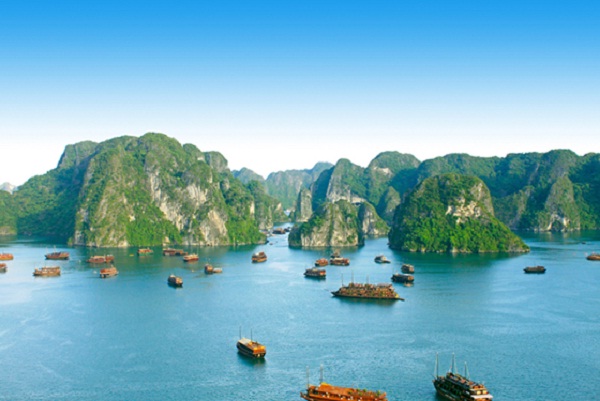 1.      Kayaking is the best way to enjoy the beauty of Halong Bay
Halong Bay is the place with thousands of limestone hills rising out of water, hundreds of perfectly formed beaches, thousands of islands covered by bushes, and countless cliffs and sea caves. This is one of the World Heritage Sites whose beauty has been recognized by the UNESCO as well as tourists from all over the world. However, if you travel by cruise, the cruise will go so fast while keeping some distant towards the beautiful natural scenery, so you will never feel it as mighty, magnificent, and as intimate to you as when sitting on a tiny kayak. Therefore, a kayak tour is considered the most amazing way to fully feel the majesty of Halong Bay. Indochina tours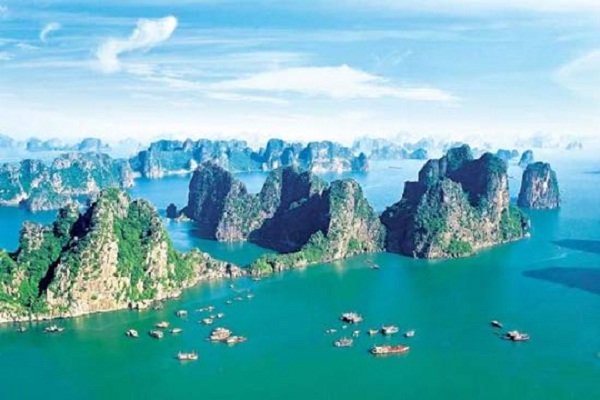 2.      Halong Bay is an ideal place for kayaking
Thanks to the thousands of islands, Halong Bay is pretty small and relatively narrow, which is perfect for a kayak tour. The conditions for sea kayaking are ideal as well: the water is calm, the ocean current is fine and the wind is not too strong. Kayaking in Halong Bay is safe, and all the conditions will ensure you a wonderful trip.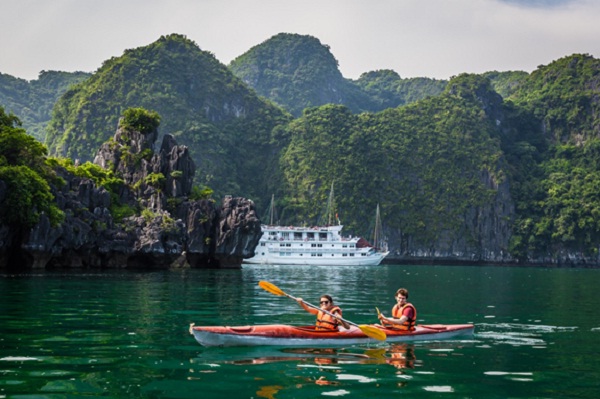 3.      Kayaking will offer you a different experience in Halong Bay
When you are on cruise, you admire the beauty of Halong Bay, but when you come closer to the hills or islands, you get to admire its nature. The best way to do so is joining a kayak tour. Traveling by kayak, you can land on the unnamed islands and directly contemplate the beauty of the emerald-green water, the corals and flocks of freely-swimming fishes. You can discover yourself a cave and go inside to see many strange sceneries which have never been seen in any travelling books. On the tiny kayak, you will discover a lot of different emotions which have never been felt before. Halong bay tours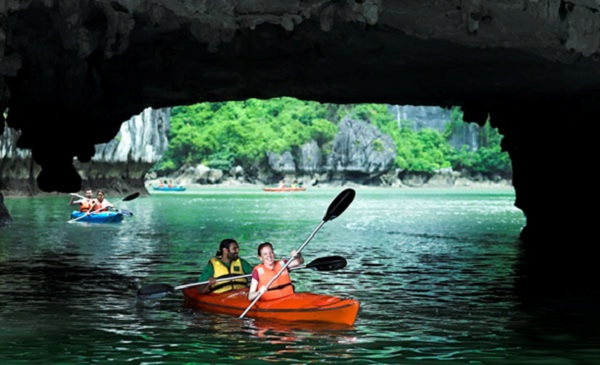 Discovering Halong Bay on kayak, you will have a chance to feel the other beauty of this wonder that cannot be seen from the cruises. A kayak tour is definitely an unforgettable experience that will last lifetime for every visitor.
Travel lovers!
Read more: