Visit Halong Bay, experience the majestic natural scenery here at first hand and you will be deeply impressed by the beauty that nature endowed this land. It is the most wonderful time in a day when the sun slowly rises and the first sun rays starts to shining down on water. There is nothing better than daydreaming with the limpid nature at dawn on Halong Bay.
After a night's sleep on Halong Bay cruise, sleeping in seems very attractive but let's do it at home, get up early in the morning when you are in Halong Bay and you will receive a even more amazing reward. Nobody can deny that the dawn at Halong Bay is as beautiful as a picture with mild sunshine and the morning sun rays equivocal hide behind green mountains. At such a moment, lying on a sun lounger on the sun deck of your cruise, watching the sun slowly appears on the slopes and you will find out another beauty of well-known Halong Bay, peaceful and majestic at the same time.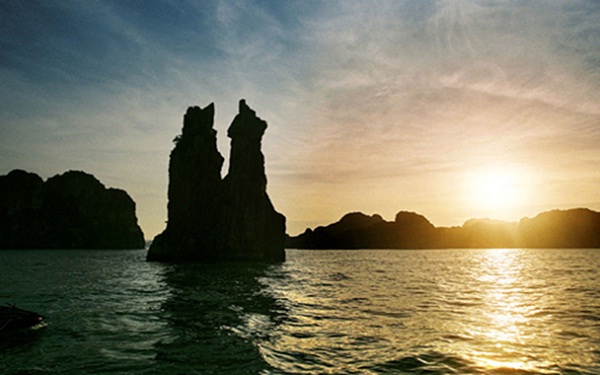 When I was totally immersing myself in Halong Bay's sunrise, the captain of my cruise ship said: "Keep looking at the sea and you will find out that its color is constantly changing". He was absolutely right and I found it so interesting as the waters near broadside glowing as yellow as gold while far beyond the water was green and far far away it seems like violet. If you have a chance to enjoy the dawn at Halong Bay, do not forget to carefully observe the ocean water to discover its true color by yourself. Visit halong with Indochina tours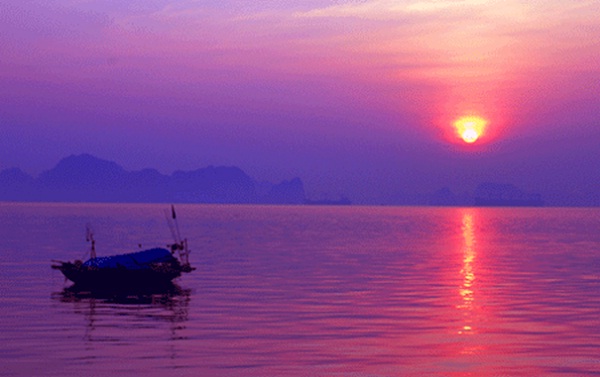 Some cruises floats through fishing villages in the early morning so if you are lucky enough you might see the local fishermen doing their daily works with sweat but also the happy smile on their faces. My cruise ship once passed through a floating market on Halong Bay, it was just a small boat filled with fresh tropical fruits and a local woman skillfully rowing with a bright smile. I know it is a simple scene of everyday life on the bay but I could not help feeling really happy while seeing this peaceful image.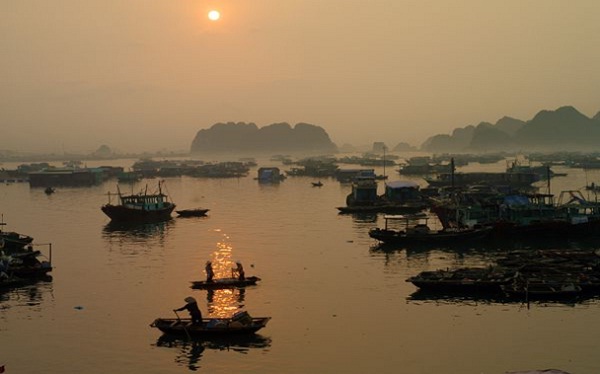 Admiring the stunning dawn on Halong Bay, without a doubt, is one of the most amazing travel experiences. A helpful tip you should take into your consideration is booking a tour from a reliable travel company will be cheaper than hiring a cruise ship by yourself. In addition to Halong Bay, there are still a lot of attractive destinations in Vietnam such as Vietnam Mekong Delta, Sapa, Hoi An, etc waiting to be discovered. You have to pass a very long geographical distance to visit Vietnam so why don't you spend a little bit more time in the country and discover these worth visiting places
The Indochina Voyages team.
Read more: